Benro filters | Takes some getting used to but in the end very worth it
I love creating free content full of tips for my readers, you. I don't accept paid sponsorships, my opinion is my own, but if you find my recommendations helpful and you end up buying something you like through one of my links, I could earn a commission at no extra cost to you.
The filter market is currently in full bloom and everyone is trying to grab a piece of the pie. You may have heard of Benro for their good quality tripods.
They recently launched their filtration systems along with their filters. I tested their current 100mm filter holder (this FH100) and some of their 100×100 and 100×150 size filters and I was pleasantly surprised.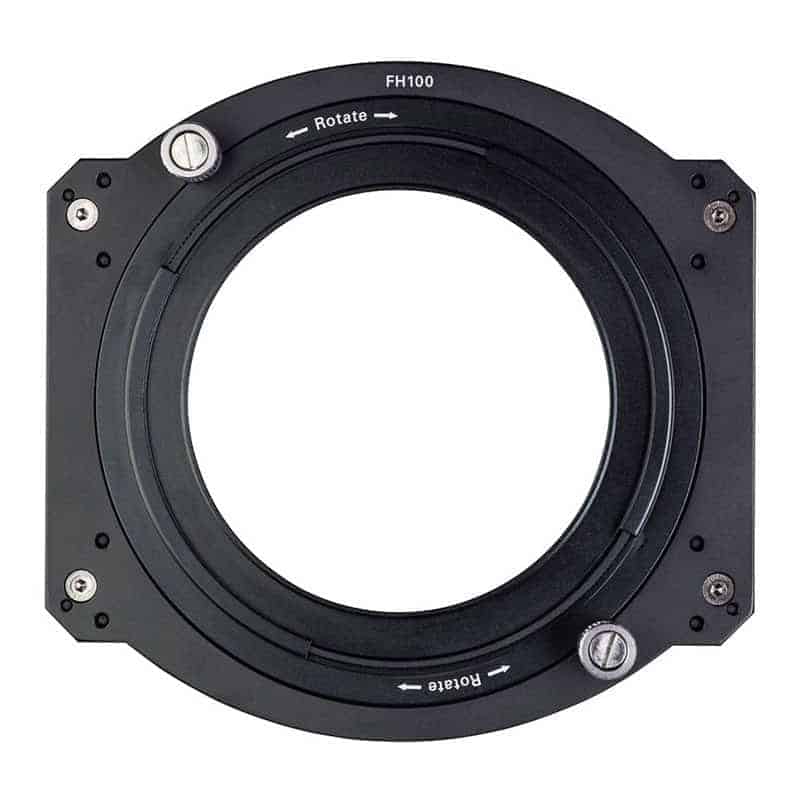 Benro also has a 75×75 and 150×150 system. Benro's filters are supplied in hard, strong plastic cases. These cases contain soft cloth bags that contain the filters.
Basically, the filters have no room to move and damage in the hard plastic housing, very well put together.
From a travel photographer's perspective, this is interesting because they can be used to travel around with. You can actually just throw them in your suitcase and I am convinced that these will protect your filters very well.
Carrying a filter in your suitcase this way can help you save weight in your hand luggage when traveling on an airplane. When you normally carry the filters around, just use the soft fabric pouches which also provide good protection for a hiking trip.
From top to bottom and left to right: plastic hard case, filter, soft cloth pouch:
The Benro FH100 Filter System
The FH100 system can use 3 filters and a CPL. The filter system itself is different from what you normally see. The difference is mainly in how you attach the front part (in which you mount the filters) to the ring on the lens.
Getting started with your own stop motion storyboards
Subscribe to our newsletter and get your free download with three storyboards. Get started with bringing your stories alive!
We'll only use your email address for our newsletter and respect your privacy
Many filter systems use a technique where you pull out a small pin and quickly attach the front part to the ring on the lens. Benro does it differently.
With the Benro system, the front part has 2 screws on it that you have to loosen. Then attach the front part to the ring on the lens and tighten the screws.
This has advantages and disadvantages.
I can already hear you thinking 'what a hassle' and that's exactly what I thought at first. I'm used to removing the front part quickly. With Benro you need to loosen 2 screws to remove it.
It takes some time to get used to, but once you get used to it, it works fine. The advantage of this technique is that you can tighten the screws very much so that the front part is attached extremely tightly to your lens, with no chance of wobbling and coming loose.
It gives you a very 'safe' feeling that your filters cannot fall in any way. Another advantage is that you can attach the front part very tightly to the ring and put it in your bag. It is therefore particularly suitable if you want to keep the system on your cameras for a longer period of time.
When you need to mount the system, you can simply screw it onto your lens as a whole as the 2 screws hold the 2 parts firmly in place.
The 2 parts feel strong and are both made of aluminum. You will not find plastic here!
This is Johan van der Wielen about the Benro FH100:
The 2 blue screws hold the 2 parts firmly in place.
The FH100 system has a little soft foam layer on it for the first filter slot, which is for the Full ND filter. This is because Benro's full ND filters do not have a foam layer.
Does this mean you cannot use foam-backed filters on the system? No, you can still use filters from other brands that have a foam layer, you just need to place them in the first slot with the foam layer facing out.
With regard to foam layers, these are usually used to prevent light leakage. However, there are still slight leaks at the top and bottom, especially when using the full ND filters.
Benro has what they call this 'filter tent' or filter tunnel as a solution for this. This is an inexpensive accessory that you can use to prevent light leaks if they do occur.
CPL System
With the FH100 system it is possible to use a CPL of 82 mm. Benro sells them, but told me some other brands will work too, as long as they're thin.
You basically turn them into the ring that you attach to the lens. This works, but is not always very smooth. Since the CPL has 2 parts with 1 rotating part, it is not so easy to screw the CPL into the ring, especially if you have short nails and it is cold outside, or if you use gloves.
A solution for this is the use of a filter clamp. This is a small tool that makes it easier to remove filters. The advantage of the system is that you can also use these CPL filters without the filter system by simply screwing it onto your lens.
Once the CPL is attached, the way to rotate it works with the holes
on the top and bottom of the ring very well. The polarization of the Benro CPL works as it should and I found the amount of polarization to be great.
For those who don't know what a CPL is used for: I mainly use it to control reflections in water or to get better color separation in mainly forests.
It can also be used to get stronger blues in the sky, but the angle you make in relation to the sun is important when doing this.
Benro is also likely to introduce a resin filter line that is cheaper than their current glass line. Glass filters have the advantage that they do not scratch so quickly. They are more durable if you treat them well.
I say that because if you drop a piece of glass filter on the floor, in most cases it will break. That is the biggest disadvantage of glass. Dropping a filter usually means it's beyond repair. That said, I dropped my Benro 10 stop filter once and luckily it didn't break.
The most important thing for me when using a full ND filter is the color tone. Full ND filters from other brands often have a warm or cool color tone compared to the same shot without the filter.
The Benro 10-stop performs very well with regard to keeping the colors neutral. There is a very slight magenta tint but it is barely noticeable in most situations.
It really depends on the light. It's also even across the filter, so it's very easy to correct. I found out that it is exactly +13 on the green-magenta slider in Lightroom. So move the slider -13 and you're all set.
Here is a full explanation of the Benro filter options:
Conclusion
System: Not your 'regular system' like many other brands use. Spend some time getting used to it. Attach the entire filter system in one go by screwing it onto the lens. The 2 parts are very closely connected by the 2 screws so that your filters are very safe. Removing the 2 parts from each other with the 2 screws is not as fast as with other systems.
CPL: The Benro HD CPL is of good quality, the polarization is very well controlled. Ability to use a CPL in conjunction with other filters. Attaching the CPL is not very smooth, especially if you have short nails or if you use gloves in the cold. A solution for this is the use of a filter clamp. Once the CPL is plugged in, turning is easy and smooth.
Filters: Everything made of glass (the MASTER system). Full ND filters are neutrally closed with a very slight magenta shift across the entire filter, which is easily resolved by using -13 on the green-purple shift in the column. Graduated ND filters have a good smooth transition.
The Benro filter system is definitely a contender in the filter market. Benro is known for their good quality tripods and their filters remain their quality standard in that regard.
Their full ND filters are very good compared to other brands in terms of color neutrality. Their light magenta shade is nothing compared to color shades I see from the more established brands.
It looks like neutrals will become the new standard and established brands are gradually lagging behind new ones such as Benro and Nisi.
Competition is a good thing and everyone continues to innovate. Benro and Nisi are my favorite filter brands in my bag right now.
Hi, I'm Kim, a mom and a stop-motion enthusiast with a background in media creation and web development. I've got a huge passion for drawing and animation, and now I'm diving headfirst into the stop-motion world. With my blog, I'm sharing my learnings with you guys.