iPhone: What Is This Model Of Phones?
I love creating free content full of tips for my readers, you. I don't accept paid sponsorships, my opinion is my own, but if you find my recommendations helpful and you end up buying something you like through one of my links, I could earn a commission at no extra cost to you.
iPhone is a line of smartphones designed and manufactured by Apple Inc. that use Apple's iOS mobile operating system. iPhones are well-known for their sleek design, excellent user experience, and their range of sophisticated features that give the phone great functionality.
This article will provide an introduction to the iPhone product line, exploring the various features and models available.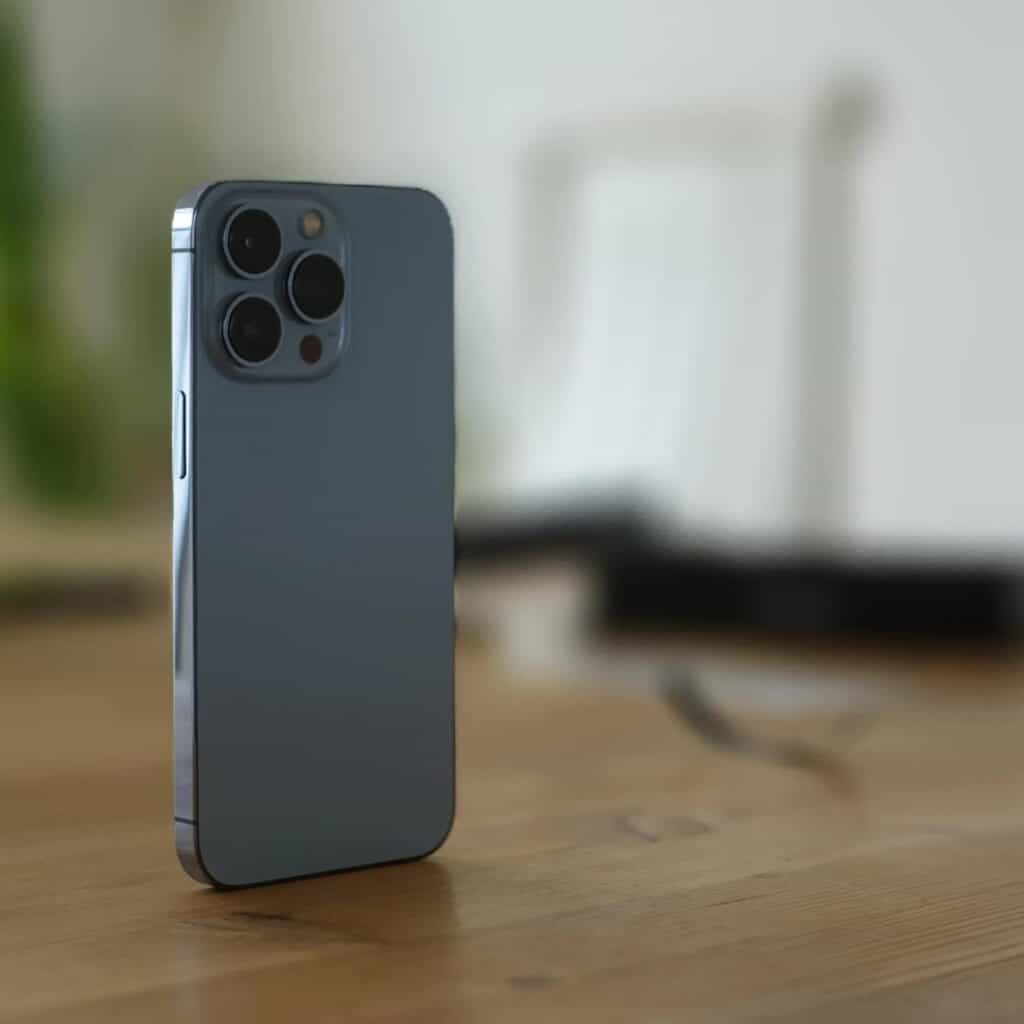 History of iPhone
The iPhone is a line of touch-screen smartphones designed and marketed by Apple Inc. The first generation of iPhones was released on June 29, 2007. The iPhone quickly became one of the most popular smartphones on the market, growing in sales and eventually becoming available across many countries, including the United States, Canada, China and numerous European countries.
Since its launch, there have been numerous iterations of iPhones released to much fanfare with each iteration offering more features than previous models. For example, the introduction of multitasking in 2010 with the release of the fourth-generation iPhone enabled users to switch between different apps without exiting from one application first. In 2014 Apple released their newest model: the iPhone 6 Plus sold alongside the traditional 4.7 inch model for those who wanted a larger screen. This phone also established Apple's ability to innovate their products compared to other companies by debuting their brand new A8 chip which offered unprecedented levels of power as well as battery life and camera quality that bested even that of some dedicated digital cameras at the time.
The portfolio continues to expand today with several different options available that make it easier than ever to select an iPhone perfectly suited for you and your needs while offering all kinds of unique features such as automatic cloud storage or biometric security like fingerprint unlocking!
Overview of iPhone models
The iPhone is a line of smartphones designed and marketed by Apple Inc. Since the original introduction in 2007, the iPhone has been enormously popular. iPhones come in different models with different features. This guide provides an overview of each model that has been released so far:
The iPhone (1st Generation): The original iPhone was a game-changer when it debuted in 2007, introducing the world to touchscreen technology and revolutionary software like Cover Flow and multi-touch. It featured 128MB of RAM, 4GB–16GB of storage space and no App Store.
The iPhone 3G: This upgrade introduced GPS capabilities as well as faster downloading speeds with advanced 3G technology. Other features included up to 32GB of storage space and a two megapixel camera.
The iPhone 3GS: Released two years after the first edition, the 3GS continued to expand on the features introduced in the previous model while adding improved multitasking abilities and video recording capabilities via its newly integrated three-megapixel camera.
The iPhone 4: The fourth version featured an improved design with thinner edges and better battery life. It also featured a 5MP camera that allowed for HD video recording – now known as FaceTime – along with integrated HD video conferencing capabilities via Wi-Fi support for up to 10 users at once.
The iPhone 4s: The 5th iteration brought many major changes including longer battery life, 8MP rear-facing camera, Siri voice assistant integration and iCloud support for syncing between devices. It also introduced iOS 5 which included many new features such as Notification Center, iMessage service for texts between iOS devices and improved native app system integrations like Twitter, Facebook and Flickr.
The iPhone 5 & 5S/5C: Both of these models feature major upgrades from their predecessors including improvements to camera quality with newer sensors providing crisper photos; faster processor along with increased speed across various apps; larger display screens facilitating multi-touch gestures; larger batteries allowing for more personalization options; updated LTE compatibility allowing for higher data transfer speeds via cellular networks along with other advancements such as full screen screen mirroring capabilities through AirPlay, new antennae design aiming at better reception particularly when held by hand or placed near metallic objects; unlock mode feature requiring users enter their passcode when asked rather than always having it enabled – overall making them faster and stronger contenders compared to past versions of iPhones.
Features
iPhones are one of the most popular models of phones on the market today. They're known for their sleek design, impressive performance, and user-friendly interface. iPhones have a wide range of features, from their touchscreens to their cameras, which make them a great choice for those looking for a smartphone.
In this section, we'll explore the many features that iPhones have to offer and how they can help make your life easier:
Operating System
The iPhone model features the latest iOS operating system, which is designed for optimal performance and for delivering user-friendly experiences. iOS 13 focuses on providing the best performance possible, allowing users to get more out of their phones by offering a fast, smooth and secure operating system. It has a redesigned Home Screen with new widgets so you can quickly access information from your apps without having to open them.
The App Store has been enhanced to deliver curated recommendations tailored to your interests as well as high-zoom photography related to app categories. Additionally, Apple CarPlay now includes support for third-party navigation apps such as Waze and Google Maps. Other features of the operating system include Dark Mode design, improved security through Face ID and Touch ID biometrics, Augmented Reality (AR) support for deeper gaming experiences and much more!
Getting started with your own stop motion storyboards
Subscribe to our newsletter and get your free download with three storyboards. Get started with bringing your stories alive!
We'll only use your email address for our newsletter and respect your privacy
Camera
The iPhone model has a powerful camera system, allowing you to take professional-quality photos and videos. The dual-camera system on the higher-end models allows you to achieve DSLR-like quality with wide-angle and telephoto lenses that can create stunning images. The ultra wide angle lens allows in approximately four times more scene than the previous model, making it great for taking landscape shots and recording videos.
The Night mode feature makes low-light photography effortless, capturing pictures with vibrant colors and crisp detail even in dimly lit environments. Additionally, video stabilization makes footage look buttery smooth and cinematic, while portrait mode helps to blur out important backgrounds or make them pop. Plus, you can use QuickTake to immediately start recording a video without needing unlock your phone or open the camera app.
Storage Capacity
The iPhone storage capacity refers to how much data and Apps can be stored on the phone. Depending on the model, iPhones can come with anywhere from 16GB to 512GB of storage. When choosing an iPhone model, consumers should keep in mind that the higher the storage capacity, the more expensive the phone will be. Additionally, it's important to consider how much space you think you'll need and what type of data you most often store (photos, music etc.).
When choosing an iPhone model with more than 128GB of storage, consumers should also take into account that their device will not be expandable via memory cards – their iCloud account is their only option for additional storage. Furthermore, it's worth considering how often you plan on keeping or deleting photos and videos from your camera roll as this is one of the most data-heavy activities carried out on an iPhone. Additionally purchasing one of Apple's new release phones might be beneficial if you want access to new features like being able to utilize all four cameras present in some models and shoot 4K video at 24 fps or 30 fps with all four cameras simultaneously.
Battery Life
iPhone is equipped with long-lasting batteries to keep you powered throughout your day. Depending on the model of iPhone, battery life will vary.
The iPhone 11 Pro offers up to 17 hours of video playback and up to 12 hours of streamed video playback when fully charged. The iPhone 11 offers users up to 15 hours of video playback and 10 hours of streamed video playback on a single charge. The iPhone XR battery is rated for 16 hours of video playback and 8 hours of streamed video playback.
All three models feature fast charging capabilities and are compatible with any Qi-certified charger, allowing you to charge your device from empty in just 30 minutes. The phones also feature an extended range with wireless charging up to 11 meters from a compatible charger.
Battery performance is tested using specific phone configurations under controlled laboratory conditions, but actual results may vary due to factors like simple usage patterns or other conditions and environmentals that may be present in day-to-day use.
Applications
The iPhone is a series of smartphones designed and developed by Apple Inc. It runs on the iOS operating system and has a variety of applications, both third-party and those developed by Apple. These applications can be downloaded via the AppStore, the official platform for purchasing and downloading applications for the iPhone.
Let's take a look at some of the most popular applications available for the iPhone:
Pre-installed Apps
When customers purchase a new iPhone, it will come with a variety of pre-installed apps. This can include basic utilities such as Contacts and Calendar, but there are also many additional helpful applications, such as Safari for browsing the internet and the App Store for downloading more apps.
Examples of commonly included apps:
Calendar: A digital calendar that allows users to plan out tasks and set reminders.
Camera: With this app, users can take photos and videos on their iPhone.
Find My iPhone: An app that helps people track or locate their device if it's misplaced.
Health: A comprehensive hub to track health metrics, such as activity level, nutrition and sleep patterns.
iBooks: This app allows readers to buy books from Apple's iBookstore, store them on the device's Books library and read them offline or online as desired.
Mail: Use this app to access multiple email accounts from one place (Gmail, Yahoo!, etc.).
Maps: Gives directions for driving or walking to a destination using Apple Maps.
Messages: Access instant messaging and texting with other iPhones by using the Messages app.
Note that depending on your location or regional settings, some of these pre-installed apps may not appear on new iPhones until they have been set up after purchase. Additionally, certain models may have added features which is reflected in additional application choices – so be sure to explore all available options when purchasing an iPhone!
Third-Party Apps
The iPhone offers users a world of third-party apps that can be downloaded from the App Store. For example, users can install educational apps, productivity boosters, games and more. These apps are developed by independent software developers as well as companies such as Apple itself.
It is important to note that many third-party app purchases must be made within the App Store itself and cannot be downloaded directly to the phone. In most cases, these purchases come with a small fee which is paid directly to the developer or company that created the app. Some applications are free while others may cost several dollars per download.
When purchasing an app, users should check customer reviews to ensure it is reputable and has been given good ratings by those who have downloaded it.
Pricing
The iPhone is one of the most popular smartphones in the world, and its pricing reflects that. Depending on the model, a new iPhone can cost anywhere from $399 for the entry-level model to $1,449 for the top-tier Pro Max. There are also many second-hand models available at much lower prices.
Let's take a look at the different price points available for the iPhone:
Cost of iPhones
When considering an iPhone purchase, price is one of the most important factors for many consumers. iPhones come in a variety of models, each with its own price tag. The cost of an iPhone can range from $449 for the smallest and least expensive model to prices exceeding $1,000 for higher end models with extra storage. In some cases, two-year contracts may provide a lower upfront cost on some specific models.
It's important to note that different carriers offer different pricing options and you should do your research to determine the best option for your situation before committing to any purchase.
To help match you with an appropriate model and budget, Apple offers several features on their website including comparisons of features vs. cost for their various iPhones as well as old models.
Different Payment Options
There are a variety of payment options to purchase the latest iPhone and other models. Several mobile networks offer instant financing programs that allow you to buy now and pay over time. By taking advantage of carrier promotions and offers, you may be able to get a great deal. Below are some popular payment options available when shopping for an iPhone:
Full Payment: The simplest—and typically most cost-effective—option is to make a full payment upfront. You will have no contract, no hidden monthly fees, and no interest payments.
Monthly Installments: Many carriers offer the convenience of monthly installment plans that divide the cost of your iPhone into easy-to-manage payments over time (usually between six months and two years). In some cases, the first month's payment may be zero. Of course, you'll need to factor in any setup charges added by your service provider when working out your total cost.
Lease Has Option To Buy: Some carriers offer payments as low as $5 per month with an option at the end of your contracted period for leasing customers to own their phone with just one final payment. These plans are often referred to as "lease-to-own" or "lease has option to buy" plans which let you choose between new devices every 12 or 24 months – great if you like the latest technologies – while keeping costs in check unless you choose to upgrade as soon as possible after signing on for such a plan.
Traditional Contracts: Another popular pay structure offered by major providers includes traditional contracts where buyers take ownership after signing up for 24 months (or 12 months with some companies) of service or activation on select devices only – offering encouragement through special deals or discounts when signing up initially! Customers are also given the flexibility to adjust their plans according to their usage needs without penalty – making them ideal for those who don't want all their phone costs lumped together in one big bill each month.
Accessories
Accessorizing your iPhone is a great way to make it your own. There are tons of useful and fun accessories available to help you customize your phone. You can get chargers, cases, and covers, to protect your phone and provide a unique style. You can also get audio and video accessories to enhance your entertainment experience on the iPhone.
Let's explore all the options you have:
Chargers
Cases
Covers
Audio accessories
Video accessories
Cases
The right case is essential to keeping your device safe and sound and looking great! Cases come in a variety of materials, such as plastic, leather, or silicone to keep your phone snug and secure. Some cases may even include extra features – like pockets or clips for easy portability and quick access. Popular case brands include Otterbox, Speck, Incipio, and Mophie.
When selecting a case for your phone model, you will want to be sure that it fits perfectly and matches the exact model of your phone. Be sure to double-check the size specifications before making your purchase:
Check the length and width of your phone.
Measure the depth of your phone and case.
Check for any extra features that you may need.
Chargers
Chargers are an essential accessory for any mobile phone. Most iPhone models come with a power cord and wall adapter that you can use to charge your phone quickly and easily. There are also other options available to choose from, from wireless charging pads to high capacity portable battery packs.
You can also find charging cables in different lengths, as well as car adapters and multi-port USB hubs – perfect for charging multiple devices at the same time.
No matter which option you choose, it's important to make sure that you use one that matches the voltage requirements of your specific model of iPhone – otherwise, you run the risk of damaging your device. Make sure to consult the manufacturer's website or user documentation to make sure you're choosing an appropriate charger for your device.
Earphones
Earphones are an important accessory for your phone. They allow you to listen to music, make and receive calls, and control volume and other settings on your phone. Many earphones come with control buttons that allow you to skip or pause tracks, adjust the volume level or answer calls without reaching for your device. Today, there is a wide range of earphone styles available in various colors with different options for sound quality, comfort and design.
In-ear headphones typically come with three sizes of rubber ear tips – small, medium and large – so that you can find a close fit for your ears. This helps to reduct external noise from entering into the music playback. It also seals the space between the headphone speakers housed within the earphone shell, improving sound quality dramatically.
Over-ear headphones provide superior comfort as they do not need to be inserted into your ears like traditional earbuds do. They offer improved bass response when compared to their in-ear counterparts as well as better passive noise cancellation by sealing around your ears more effectively. This makes them ideal for use when traveling on noisy public transport or attending live concerts where background noise is higher than usual.
Wireless earphones are becoming increasingly popular due to their convenience and lack of fuss associated with wires getting tangled up. Wireless Bluetooth models offer 20+ hours of playback time while some newer models such as true wireless buds last up to 4 hours without needing a recharge – making them great for long commutes or listening sessions throughout the day without interruption from cables getting caught up midway through track changes or during regular use in day-to-day life activities.
Conclusion
In conclusion, the iPhone is a line of smartphones designed and marketed by Apple Inc. They run on the iOS mobile operating system, provide access to the App Store allowing users to download and install apps, and offer features such as multi-touch displays and home buttons.
The range of iPhones currently on the market includes models such as the iPhone 12 Pro Max, iPhone 11 Pro, iPhone XR, and earlier versions of the device. All iPhones come with core features such as high-quality cameras, access to FaceTime video calls, Apple Pay capability, voice control technology (Siri), high-end processors that deliver faster performance speeds than most other models on the market today.
With so many options to choose from, it can be difficult to decide which model is right for you; however an understanding of all available features will help you choose an iPhone that meets your specific needs:
High-quality cameras
Access to FaceTime video calls
Apple Pay capability
Voice control technology (Siri)
High-end processors that deliver faster performance speeds
Hi, I'm Kim, a mom and a stop-motion enthusiast with a background in media creation and web development. I've got a huge passion for drawing and animation, and now I'm diving headfirst into the stop-motion world. With my blog, I'm sharing my learnings with you guys.