Adobe: Uncovering the Innovations Behind the Company's Success
I love creating free content full of tips for my readers, you. I don't accept paid sponsorships, my opinion is my own, but if you find my recommendations helpful and you end up buying something you like through one of my links, I could earn a commission at no extra cost to you.
Adobe is a multinational computer software company that develops and sells software and digital content, largely focused on the multimedia and creative industry.
They're best known for their Photoshop software, but also have a wide range of products including Adobe Acrobat, Adobe XD, Adobe Illustrator, and more.
Adobe is a global leader in digital experiences. Their products are used by millions of people around the world. They create tools that make it easy to create content and deliver it through any channel, across any device.
In this article, I'll dive into the history of Adobe and how they got to where they are today.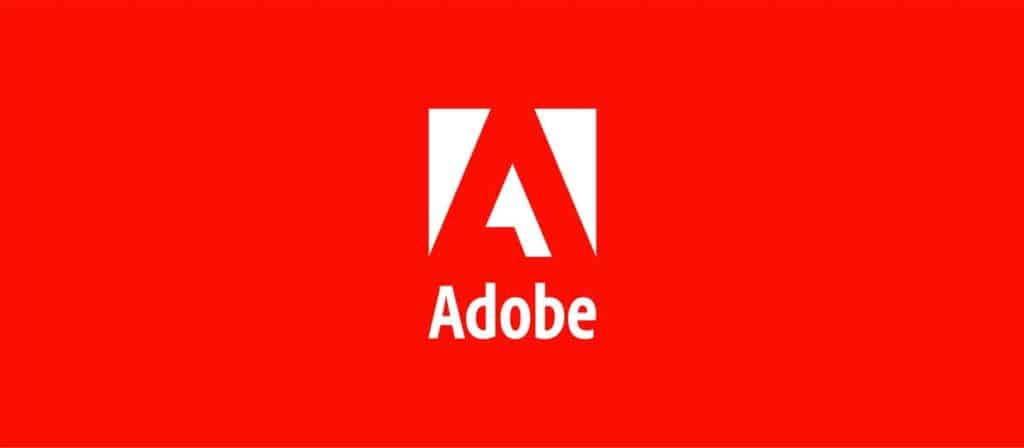 The Birth of Adobe
John Warnock and Charles Geschke's Vision
John and Charles had a dream: to create a programming language that could accurately describe the shape, size, and position of objects on a computer-generated page. Thus, PostScript was born. But when Xerox declined to bring the technology to market, these two computer scientists decided to take matters into their own hands and form their own company – Adobe.
The Adobe Revolution
Adobe revolutionized the way we create and view digital content. Here's how:
– PostScript allowed for the accurate representation of objects on a computer-generated page, regardless of the device used.
– It enabled the creation of high-quality digital documents, graphics, and images.
– It made it possible to view digital content on any device, regardless of resolution.
Adobe Today
Today, Adobe is one of the world's leading software companies, providing creative solutions for digital media, marketing, and analytics. We owe it all to John and Charles, who had the vision to create something that would revolutionize the way we create and view digital content.
The Desktop Publishing Revolution: A Game-Changer for Printing and Publishing
The Birth of PostScript
In 1983, Apple Computer, Inc. (now Apple Inc.) acquired 15% of Adobe and became the first licensee of PostScript. This was a huge step forward in printing technology, as it allowed for the creation of the LaserWriter – a Macintosh-compatible PostScript printer based on a laser-print engine developed by Canon Inc. This printer provided users with classic typefaces and a PostScript interpreter, essentially a built-in computer dedicated to translating PostScript commands into marks on each page.
The Desktop Publishing Revolution
The combination of PostScript and laser printing was a major leap forward in terms of typographical quality and design flexibility. Coupled with PageMaker, a page-layout application developed by Aldus Corporation, these technologies enabled any computer user to produce professional-looking reports, flyers, and newsletters without specialized lithography equipment and training – a phenomenon that became known as desktop publishing.
Getting started with your own stop motion storyboards
Subscribe to our newsletter and get your free download with three storyboards. Get started with bringing your stories alive!
We'll only use your email address for our newsletter and respect your privacy
The Rise of PostScript
At first, commercial printers and publishers were skeptical of the quality of laser printer output, but manufacturers of higher-resolution output devices, led by Linotype-Hell Company, soon followed Apple's example and licensed PostScript. Before long, PostScript was the industry standard for publishing..
Adobe's Application Software
Adobe Illustrator
Adobe's first application software was Adobe Illustrator, a PostScript-based drawing package for artists, designers, and technical illustrators. It was introduced in 1987 and quickly became a hit.
Adobe Photoshop
Adobe Photoshop, an application for retouching digitized photographic images, followed three years later. It had an open architecture, which allowed developers to make new features available through plug-ins. This helped make Photoshop the go-to program for photo editing.
Other Applications
Adobe added many other applications, primarily through a series of acquisitions. These included:
– Adobe Premiere, a program for editing video and multimedia productions
– Aldus and its PageMaker software
– Frame Technology Corporation, developer of FrameMaker, a program designed for the production of technical manuals and book-length documents
– Ceneca Communications, Inc., creator of PageMill, a program for creating World Wide Web pages, and SiteMill, a Web site-management utility
– Adobe PhotoDeluxe, a simplified photo-editing program for consumers
Adobe Acrobat
Adobe's Acrobat product family was designed to provide a standard format for electronic document distribution. Once a document had been converted to Acrobat's portable document format (PDF), users of any major computer operating system could read and print it, with formatting, typography, and graphics nearly intact.
Macromedia Acquisition
In 2005, Adobe acquired Macromedia, Inc. This gave them access to Macromedia FreeHand, Dreamweaver, Director, Shockwave, and Flash. In 2008, Adobe Media Player was released as a competitor to Apple's iTunes, Windows Media Player, and RealPlayer from RealNetworks, Inc..
What's Included in Adobe Creative Cloud?
Software
Adobe Creative Cloud is a Software as a Service (SaaS) package that gives you access to a range of creative tools. The most famous of these is Photoshop, the industry standard for image editing, but there's also Premiere Pro, After Effects, Illustrator, Acrobat, Lightroom, and InDesign.
Fonts and Assets
Creative Cloud also gives you access to a range of fonts and stock images and assets. So if you're looking for a particular font, or need to find a great image to use in your project, you can find it here.
Creative Tools
Creative Cloud is packed with creative tools that'll help you bring your ideas to life. Whether you're a professional designer or a hobbyist, you'll find something to help you create amazing visuals. So get creative and let your imagination run wild!
3 Valuable Insights Companies Can Gain from Examining Adobe's Success
1. Embrace Change
Adobe has been around for a long time, but they've managed to stay relevant by adapting to the ever-changing tech industry. They've embraced new technologies and trends, and used them to their advantage. This is a lesson that all companies should take to heart: don't be afraid of change, use it to your advantage.
2. Invest in Innovation
Adobe has invested heavily in innovation, and it's paid off. They've consistently pushed the boundaries of what's possible and have come up with new products and services that have revolutionized the industry. This is a lesson that all companies should take to heart: invest in innovation and you'll be rewarded.
3. Focus on the Customer
Adobe has always put the customer first. They've listened to customer feedback and used it to improve their products and services. This is a lesson that all companies should take to heart: focus on the customer and you'll be successful.
These are just a few of the lessons that companies can learn from Adobe's success. By embracing change, investing in innovation, and focusing on the customer, companies can set themselves up for success..
Where Adobe is Headed Next
Acquiring UX/Design Tools
Adobe needs to keep up their momentum of expanding their customer base and supporting company-wide business. To do this, they need to acquire other excellent design and optimization analytics tools and incorporate them into their existing suite of products. Here's how:
– Acquire more UX/design tools: To stay ahead of the game, Adobe needs to acquire other UX tools, such as InVision. InVision's Studio is specifically designed for the "modern design workflow" with advanced animation and responsive design features. It's user-friendly and has a lot of potential use cases, like presentations, collaborative workflow design, and project management. Plus, InVision has plans to expand even further and release an app store. If Adobe were to acquire InVision, they'd not only knock out the threat of competition, but also widen their customer base with a strong product addition.
Providing Point Solution Tools
Point solutions, like the digital design toolkit Sketch, are great for lightweight use cases. Sketch has been described as "a reductionist version of Photoshop, baked down to just what you need to draw stuff on a screen." A point solution like this works well with Adobe's subscription billing service because it allows companies to try out lightweight products. Adobe could acquire point solution tools like Sketch—or they could continue building out point cloud solutions like eSignature. Giving users more ways to try out small slices of the Adobe suite—in a commitment-free way, with a subscription plan—could help attract people who were never before interested in Adobe's powerful tools.
Acquiring Analytics Companies
The analytics space is adjacent to web design. Adobe has already taken a stab into this field by acquiring Omniture, but they have potential to expand even more with a greater range of tools if they acquire other forward-thinking analytics companies. For example, a company like Amplitude focuses on features that help people understand user behavior, ship iterations quickly, and measure results. This would be a perfect complement to Adobe's web design tools. It would help designers who are already using Adobe products, and attract analysts and product marketers who work alongside the designers.
Adobe's journey has gone through many stages, but they've always focused on delivering quality products to a core audience and then expanding outward. To keep winning, they need to keep iterating and delivering these products to growing markets in the new SaaS landscape..
Adobe's Executive Leadership Team
Leadership
Adobe's executive team is led by Shantanu Narayen, Chairman of the Board, President, and Chief Executive Officer. He's joined by Daniel J. Durn, Chief Financial Officer and Executive Vice President, and Anil Chakravarthy, President of the Digital Experience Business.
Marketing & Strategy
Gloria Chen is Adobe's Chief People Officer and Executive Vice President of Employee Experience. Ann Lewnes is Chief Marketing Officer and Executive Vice President of Corporate Strategy and Development.
Legal & Accounting
Dana Rao is Executive Vice President, General Counsel, and Corporate Secretary. Mark S. Garfield is Senior Vice President, Chief Accounting Officer, and Corporate Controller.
Board of Directors
Adobe's Board of Directors is made up of the following:
– Frank A. Calderoni, Lead Independent Director
– Amy L. Banse, Independent Director
– Brett Biggs, Independent Director
– Melanie Boulden, Independent Director
– Laura B. Desmond, Independent Director
– Spencer Adam Neumann, Independent Director
– Kathleen K. Oberg, Independent Director
– Dheeraj Pandey, Independent Director
– David A. Ricks, Independent Director
– Daniel L. Rosensweig, Independent Director
– John E. Warnock, Independent Director.
Differences
Adobe vs Canva
Adobe and Canva are both popular design tools, but they have some key differences. Adobe is a professional-grade design software suite, while Canva is an online design platform. Adobe is more complex and feature-rich, and it offers a wide range of tools for creating vector graphics, illustrations, web designs, and more. Canva is simpler and more user-friendly, and it offers a range of templates and drag-and-drop tools for creating visuals quickly.
Adobe is a powerful design suite that offers a wide range of tools for creating complex visuals. It's great for professional designers who need to create high-quality graphics. Canva, on the other hand, is simpler and more user-friendly. It's perfect for those who need to create visuals quickly and don't need the full range of features that Adobe offers. It's also great for beginners who are just getting started with design.
Adobe vs Figma
Adobe XD and Figma are both cloud-based design platforms, but they have some key differences. Adobe XD requires local files to be synced to Creative Cloud in order to share, and has limited sharing and cloud storage. Figma, on the other hand, is purpose-built for collaboration, with unlimited sharing and cloud storage. Plus, Figma pays attention to the smallest of product details, and has real-time updates and seamless collaboration. So if you're looking for a cloud-based design platform that's fast, efficient, and great for collaboration, Figma is the way to go.
FAQ
Can Adobe be used for free?
Yes, Adobe can be used for free with the Creative Cloud's Starter Plan, which includes two gigabytes of cloud storage, Adobe XD, Premiere Rush, Adobe Aero, and Adobe Fresco.
Conclusion
In conclusion, Adobe is a world-renowned software company that has been around since the 1980s. They specialize in creating applications for graphic design, video editing, and digital publishing. Their products are used by millions of people around the world, and they have a wide range of products to choose from. If you're looking for a reliable and innovative software company, Adobe is a great choice. Be sure to check out their website to learn more about their products and services, and to get the most out of your Adobe experience.
Also read: This is our review of Adobe Premier Pro
Hi, I'm Kim, a mom and a stop-motion enthusiast with a background in media creation and web development. I've got a huge passion for drawing and animation, and now I'm diving headfirst into the stop-motion world. With my blog, I'm sharing my learnings with you guys.