Blackmagic Design Intensity Shuttle Video Interface Review
I love creating free content full of tips for my readers, you. I don't accept paid sponsorships, my opinion is my own, but if you find my recommendations helpful and you end up buying something you like through one of my links, I could earn a commission at no extra cost to you.
Blackmagic Design's Intensity Shuttle is aimed at editors who want to preserve and capture the highest quality video.
The Shuttle is a low-cost video capture and playback solution that offers the ability to capture and play high-quality 10-bit uncompressed video in the form of an external device.
This Shuttle is powered via a relatively new high speed USB 3.0 connection that turns out to be about 10 times faster than regular USB 2.0, and you can choose USB 3.0 or the thunderbolt variant.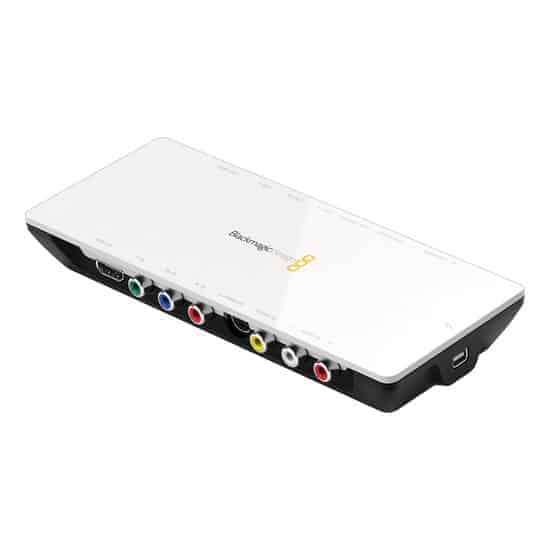 USB 3.0 clocks in at around 4.8 Gb/s and is slowly being adopted by computer manufacturers, ultimately making all this possible without paying you the blues on the latest tech.
In this post we'll cover:
Video capture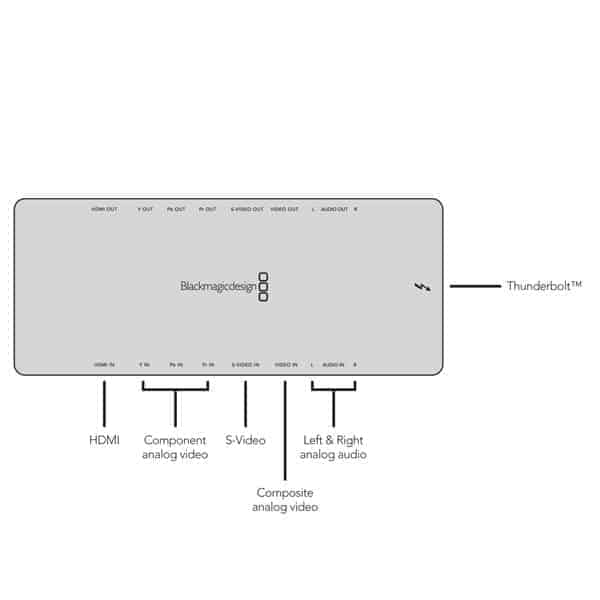 The Intensity Shuttle can record high-quality and analog images through a variety of ports, including HDMI 1.3, Component, Composite and S-Video.
The shuttle makes it easy to plug in and bypass your camera's video compression by pulling directly from the image sensor to capture the highest quality possible.
So, if you're in a studio environment, you can record directly to your computer at a fraction of the cost of other professional solutions.
The device also has the ability to capture a range of video formats from 480p/29.97 to 1080p/29.97 among many others. Capturing has never been easier using the Intensity Shuttle, you just have to make sure the video formats match on both sides or you'll be staring at a blank screen.
I first used the included Media Express software to capture from various devices we had via the HDMI port. Media Express was intuitive and easy to use with no complaints, but the Intensity Shuttle, for example, is compatible with other software like Sony Vegas Pro and Adobe Premiere, so you don't necessarily have to use the Media Express software.
Getting started with your own stop motion storyboards
Subscribe to our newsletter and get your free download with three storyboards. Get started with bringing your stories alive!
We'll only use your email address for our newsletter and respect your privacy
You'll probably switch pretty soon, but it's nice to have standby and something to get started right away.
I was impressed with the results, although the files were quite large when recording uncompressed video. You'll definitely want to add additional storage for a 10-bit workflow, and I'd recommend even working with a RAID setup if you're serious about editing 10-bit uncompressed video.
Displaying video
The Intensity Shuttle is ideal for displaying uncompressed HD, HDV and even DV images on your widescreen TV or video projector by simply connecting to the built-in HDMI port.
Of course you can also use the other outputs that are available, but HDMI gives you the highest quality. This feature alone is incredibly important for accurately monitoring your footage while sorting colors and it only justifies the price tag.
View prices and availability of this shuttle here
What does this Video interface do?
The Intensity Shuttle now enables editors to capture and display high-quality 10-bit HD uncompressed video at a fraction of the cost of a few years ago, all packed into an easy-to-use external device.
Editing with 10-bit uncompressed video allows editors to apply intense color effects without degrading their footage.
The ability to play back that footage in its 10-bit uncompressed glory makes this a must-have accessory for any serial editor's workstation.
As with any new computer accessory, make sure the Intensity Shuttle is compatible with your system before purchasing it.
Technical specifications
Requirements: Installation: USB 3.0. Requires an x58-based motherboard with onboard USB 3.0, or a USB 3.0 PCI Express card and an x58 or P55 series motherboard.
Does not support USB 2.0 recording and playback.
Digital video input: 1 x HDMI input Digital video output: 1 x HDMI output HDMI audio input: 8 channels HDMI audio output: 8 channels
Analog video input: Independent connections for component and composite and S-video.
Analog video output: independent connections for component and composite and S-video.
Analog audio input: 2-channel RCA HiFi audio in 24 bit.
Analog audio output: 2-channel RCA HiFi audio in 24 bit.
Computer interface: USB 3.0 Real-time conversion: HD up-conversion Real-time standard definition to 1080HD and 720HD during video recording. HD Down Conversion Real-time 1080HD and 720HD to standard definition during video playback. Selectable between letterbox, anamorphic 16:9 and 4:3.
HD format support: 1080i50, 1080i59.94, 1080i60,1080p23.98, 1080p24, 1080p25, 1080p29.97, 1080p30, 720p50, 720p59.94, 720p60
SD Format Support: 625i / 50, 625p PAL and 525i/ 59.94, 525p NTSC, 480p.
HDMI Video Sampling: 4: 2: 2 HDMI Color Precision: 4: 2: 2 HDMI Color Space: YUV 4: 2: 2
HDMI audio sampling: standard TV rate of 48 kHz and 24 bit. Form Factor: External
Strengths
Affordable
Sleek design
Weak points
Hardware Intensive Files
USB 3.0 not yet widely supported
The Intensity Shuttle is an easy-to-use affordable solution for capturing and playing back high-quality video, with a variety of inputs and outputs and a thoughtful design.
Hi, I'm Kim, a mom and a stop-motion enthusiast with a background in media creation and web development. I've got a huge passion for drawing and animation, and now I'm diving headfirst into the stop-motion world. With my blog, I'm sharing my learnings with you guys.