Camera cages: what are they and when to use them?
I love creating free content full of tips for my readers, you. I don't accept paid sponsorships, my opinion is my own, but if you find my recommendations helpful and you end up buying something you like through one of my links, I could earn a commission at no extra cost to you.
A cage is an open metal housing for your camera with multiple threads for mounting a plethora of accessories. This is effectively the first step in creating a modular video set-up, depending on the needs you have with a specific shot.
Cages are often specific to camera housings, so make sure your camera housing is in the manufacturer's compatibility list.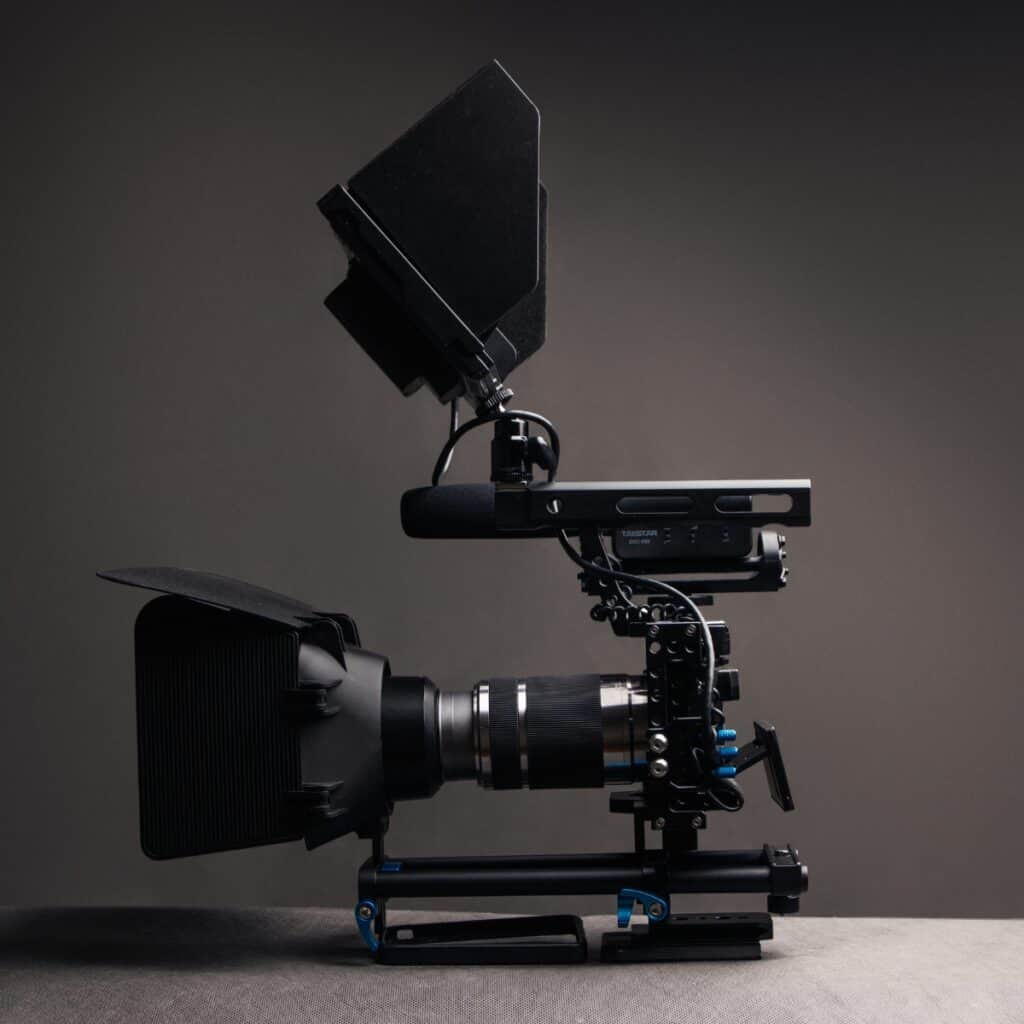 When you have multiple accessories
Its obvious use is the ability to attach various accessories to the camera body, such as monitors, lights, and microphones.
Using the hotshoe for a shotgun mic may suffice, but there will be imbalance issues if you want to mount a monitor or light there, not to mention the increased chance of a monitor or light falling out of the hotshoe mount and breaking.
Improved handling
Attaching handles above or on either side of your camera body ensures smooth operation of the camera. A cage gives you all the necessary connection points for these accessories and you can choose which ones are the most convenient depending on your shooting.
If you usually shoot at waist level then a forearm grip is the one to go for, while side grips are better for shooting from the eyeline.
Follow Focus
If you're shooting a creative video, you'll need to manually focus on your subject. Moving the focus ring while shooting creates motion blur.
To minimize this, you can attach a tracking focus to the bottom of the cage using a rail mount. While video lenses have gears with teeth, it's easy to add teeth to a photography lens with a small accessory.
Matte box and filters
You might also consider adding a Matte box to your rails. A matte box usually has movable metal flaps that allow you to block out sunlight and artificial light sources that can cause problematic glare and lens flare.
Try purchasing a matte box (like these) with filter sliders to easily add filters. This is especially useful when you want to shoot wide open on a sunny day.
Getting started with your own stop motion storyboards
Subscribe to our newsletter and get your free download with three storyboards. Get started with bringing your stories alive!
We'll only use your email address for our newsletter and respect your privacy
You'll want to keep your shutter speed at 1/50 sec to shoot 24fps, so ND filters limit light hitting the sensor without having to turn down the aperture.
A camera cage offers extra protection
The advantage of a cage is the extra protection for your camera that a metal casing offers. Super useful if you have a reputation as a klutz.
Cages are an inexpensive necessity for DSLR movies. They are a great starting point for any camera rig and provide a modular framework around your camera for great, truly great looking images.
It's rare that you have to use every accessory at the same time, but a cage gives you plenty of options and configuration, depending on the demands of your video recording of the day.
Hi, I'm Kim, a mom and a stop-motion enthusiast with a background in media creation and web development. I've got a huge passion for drawing and animation, and now I'm diving headfirst into the stop-motion world. With my blog, I'm sharing my learnings with you guys.