SDI: What is Serial Digital Interface?
I love creating free content full of tips for my readers, you. I don't accept paid sponsorships, my opinion is my own, but if you find my recommendations helpful and you end up buying something you like through one of my links, I could earn a commission at no extra cost to you.
Serial digital interface (SDI) is a technology extensively used in the broadcasting industry to transmit uncompressed digital video signals.
SDI is capable of carrying up to 3Gbps of data while maintaining very low latency and high reliability.
It is often the backbone of many broadcast infrastructures, allowing professional audio and video signals to be carried over long distances with minimal latency and loss of quality.
In this article, we will explore the basics of SDI and its use in the broadcasting industry.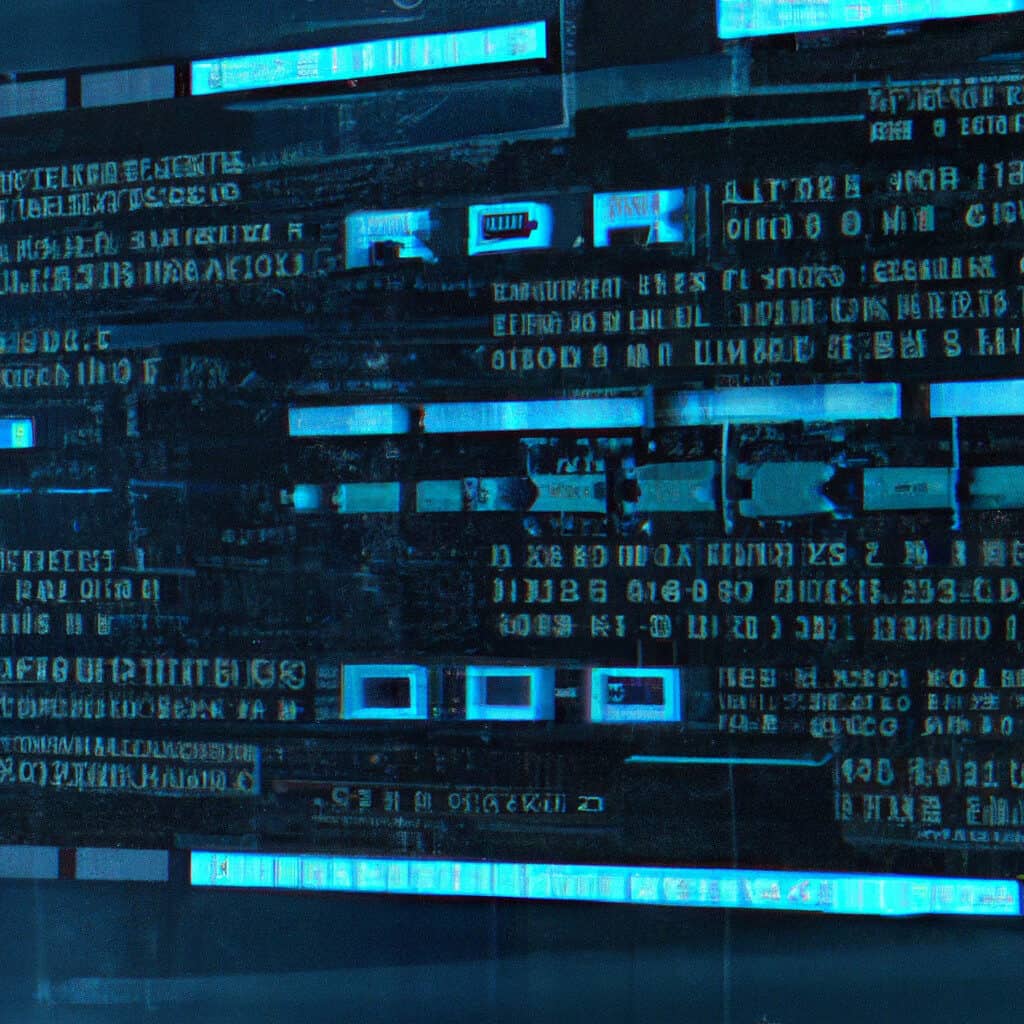 Definition of Serial Digital Interface (SDI)
Serial Digital Interface (SDI) is a type of digital interface used to carry digital video and audio signals.
SDI enables the transmission of uncompressed, unencrypted digital video signals over long distances for studio or broadcast environments.
It was developed by the Society of Motion Picture & Television Engineers (SMPTE) to be a replacement for analog composite video and an alternative to component video.

SDI uses a point-to-point connection between two devices, typically with a coaxial cable or fiber optic pair, at either standard or high definition resolutions.
When two SDI capable devices are connected, it provides a clean transmission over long distances with no compression artifacts or loss of data.
This makes SDI fully suitable for applications such as live broadcasting, where picture quality needs to remain consistent over extended periods of time.

The benefits of using SDI include its ability to reduce cable runs and equipment cost, interoperability between multiple manufacturers' equipment, higher resolution support than composite video and improved scalability when building large systems.
Digital Video Broadcasting (DVB) is based on the same standards as Serial Digital Interface and has recently developed its own specifications in order to provide compatibility with increasingly popular High Definition Television (HDTV).
Getting started with your own stop motion storyboards
Subscribe to our newsletter and get your free download with three storyboards. Get started with bringing your stories alive!
We'll only use your email address for our newsletter and respect your privacy
Overview
Serial digital interface (SDI) is a type of digital video standard used for transmitting uncompressed, unencrypted digital video and audio over a serial interface between two devices.
It offers a wide range of benefits such as high speed, low latency, and low cost. This article aims to provide an overview of the SDI standard and its uses.
Types of SDI
Serial Digital Interface (SDI) is a technology used in an interface of professional broadcasting that can send a digital signal in serial form over coaxial cable.
It is commonly used to transport high-definition audio and video data from one device to another or from one point to another within a facility.
In this article, we will provide an overview about the types of SDI and their specifications.

SDI includes multiple standards of varying data rates and latency, depending on the application. These standards include:
175Mb/s SD-SDI: Single-link standard for operation with formats up to 525i60 NTSC or 625i50 PAL, at 48kHz audio frequency
270Mb/s HD-SDI: Single link HD standard at 480i60, 576i50, 720p50/59.94/60Hz and 1080i50/59.94/60Hz
1.483Gbps 3G-SDI: Dual link standard for operation with formats up to 1080p30Hz at 48 kHz audio frequency
2G (or 2.970Gbps): Dual link standard for operation with formats up to 720p50/60Hz 1080psf30 at 48 kHz audio frequency
3 Gb (3Gb) or 4K (4K Ultra High Definition): Quad link 4K digital interface that provides signals up to 4096 × 2160 @ 60 frames per second plus embedded 16 channel 48kHz audio
12 Gbps 12G SDI: Supports resolution from quad full HD(3840×2160) up to 8K formats(7680×4320) as well as mixed picture resolutions on the same cable in both single link and dual*link modes
Advantages of SDI
Serial digital interface (SDI) is a form of digital signal transmission used in broadcast production and postproduction environments.
SDI is a hard-wired physical connection that requires no additional encoding or decoding and is used to transmit high-bandwidth video streams through the use of cables such as BNC coaxial cables, fiber optical cables, and twisted pairs.

SDI has several advantages that make it a popular choice for broadcast professionals. It offers low latency transmission and seamless integration between multiple video devices.
SDI also supports up to 8 channels at 3Gbps, allowing for high quality picture resolution across multiple signals.
Additionally, SDI supports an High-Definition (HD) aspect ratio of 16:9 and enables 4:2:2 chroma sampling so that the highest HD color detail can be preserved.
Furthermore, SDI can be deployed easily through existing networks without rewiring or costly upgrades or installations strains making it extremely cost effective.
Finally, SDI provides secure communication by using password authentication when connecting sources to receivers eliminating possible threats from third parties during data transfer between unmanned remote locations.
Disadvantages of SDI
While offering high-quality video and audio connections, there are few disadvantages for those considering SDI when examining the requirements of an AV system.
Firstly, the cables used for transmitting SDI signals can be expensive relative to other systems or video cable options such as HDMI/DVI.
Other limitations include lack of support within consumer products, often due to the high price of compliant equipment.
Additionally, as SDI connections are BNC connectors and fiber cables, adapter converters are necessary if HDMI or DVI connections are required.

Another disadvantage is that SDI equipment is less intuitive than consumer grade systems that offer digital installation capabilities.
As SDI signals consist of uncompressed audio and video information, this means that any signal adjustments must be made via dedicated on-board controls; therefore making integration more complex than other professional grade systems.
The use of larger core sizes in the optical cable also makes it considerably heavier than its consumer grade counterparts in addition to providing additional distance limitations compared to analogue signals – SDI working best at distances between 500m-3000m with losses occurring beyond this range.
Applications
Serial digital interface (SDI) is a technology designed for broadcasting audio and video with high fidelity over long distances.
It is most often used in television studios, editing suites, and outside broadcast vans and can transmit uncompressed digital video signals at very high speeds.
This section will discuss the various applications of SDI and how it is used in the broadcast industry.
Broadcast
Serial digital interface (SDI) is a popular technology used in broadcast technologies for both baseband video and audio signals.
It is supported by many manufacturers, allowing for easy integration and efficient signal transport.
SDI was developed to address the needs of the broadcasting industry, allowing HDTV broadcast over coaxial cables rather than costly fiber optic cables.

SDI is commonly used in long-distance television studio applications where standard definition PAL/NTSC or high-definition 1080i/720p signals need to be sent from one location to another.
Its flexibility allows for transmission on standard coaxial cables between studios located miles apart and enables broadcasters to minimize costs by avoiding expensive fiber cabling installations.
Additionally, SDI can support multiple formats and audio embedding requiring just a single cable connection between two devices.

Recent advances have seen SDI extended beyond use in broadcasting into medical imaging, endoscopy and professional video applications in areas such as production, post-production and outside broadcast (OB).
With its superior picture quality 10-bit 6 wave internal processing it continues to be seen as flexible tool for translating information needed efficiently by broadcasters worldwide and with 3Gbps capability being available it is now also a viable tool for transferring uncompressed HDTV signals on commercial projects as well.
Medical Imaging
SDI is an important part of medical imaging, which involves electronic movement of visual images.
Medical imaging technology is used to diagnose diseases, analyze body structures and organs, as well as monitor medical progress.
SDI helps to ensure that sensitive medical data travels across a secure line within the healthcare system without being degraded in quality or corrupted by unauthorized electronic threats.

Most medical imaging systems use SDI technologies because it provides a reliable means to transmit both digital and analog images.
The use of an SDI cable can improve the quality of image transmissions from the diagnostic machinery to the patient's bedside view or directly to their doctor's office for review.
These cables also provide benefit for sharing patient data between multiple locations simultaneously with minimal delay in transmission time or data corruption risk.

Some applications for SDI in medical imaging include digital mammography machines, chest CT scans, MRI scans, and ultrasound machines among others.
Each system requires different specifications and line rates for their setup but all are required to transmit high-resolution digital images with little degradation over long distances at higher speeds than that possible with traditional wiring such as electrical coaxial cables.
Industrial
In the industrial setting, Serial Digital Interface (SDI) is a common technology used to transmit uncompressed digital audio/video signals over coaxial cable, fiber optic cables, or twisted pair cables.
It's perfect for capturing and playback of high definition signals in real-time with low latency. SDI connections are often preferred for medical facilities, events coverage, music concerts and festivals.

SDI features scalability from low-bandwidth video formats such as Standard Definition (SD) to high-bandwidth video formats such as HD and UltraHD 4K video resolutions.
Using separate paths for luminance (luma) and chrominance (chroma) allows for better overall quality and color accuracy.
SDI also supports embedded audio up to 48kHz/8 channels in MPEG2 format along with timecode info transmission such as D-VITC or digitized LTC.

Due to its robust nature, Serial Digital Interface is used extensively in broadcast television industries where reliability is key.
It sends uncompressed data at rates ranging from 270 Mb/s to 3 Gb/s which enables broadcasters to monitor and capture multiple camera angles in real time while transmitting HDTV images with no artifacts or pixelization.
In many broadcast applications such as live scoring or sports broadcasts, SDI's extended distance capabilities enable transmission of multi-view content across large outdoor areas where long cable runs may be necessary.
Conclusion
Serial digital interface (SDI) is a broadcast video standard designed for performance in highly demanding environments, particularly where large amounts of data must be transmitted over long distances.
The interface helps broadcast professionals acquire, transfer, and store video and audio data quickly and efficiently.
SDI connectors can transmit both analog and uncompressed digital signals, making them an invaluable tool for broadcast engineers.

The higher the SDI version number, the higher the maximum data transmission rate.
For example, a 4K single-link 12G SDI supports speeds up to 12 gigabits per second while a 1080p single-link 3G SDI connection supports 3 gigabits per second.
Knowing your application requirements will help you decide on the right SDI connector for your setup.

Overall, serial digital interface technology has revolutionized professional live broadcasts by providing reliable signal delivery over long distances with extremely fast transmission rates.
Its easy set-up and operation makes it extremely user friendly while its versatility allows it to be used in many different types of applications such as television studios, sports arenas, worship services or any other installation that requires high-quality streaming content delivered at lightning speed with no latency or signal loss.
Hi, I'm Kim, a mom and a stop-motion enthusiast with a background in media creation and web development. I've got a huge passion for drawing and animation, and now I'm diving headfirst into the stop-motion world. With my blog, I'm sharing my learnings with you guys.