7 Best Camera Tripods For Stop Motion: Beginner to Pro
I love creating free content full of tips for my readers, you. I don't accept paid sponsorships, my opinion is my own, but if you find my recommendations helpful and you end up buying something you like through one of my links, I could earn a commission at no extra cost to you.
Stop motion videographers need different things from tripods when it comes to support, so what are the best tripods?
It's important to get the best support for your video shooting with a stable, versatile, and durable camera tripod.
Stop motion tripods come from all different manufacturers, at all different prices, and it's critical that you get your hands on one that's right for you and your style of filmmaking.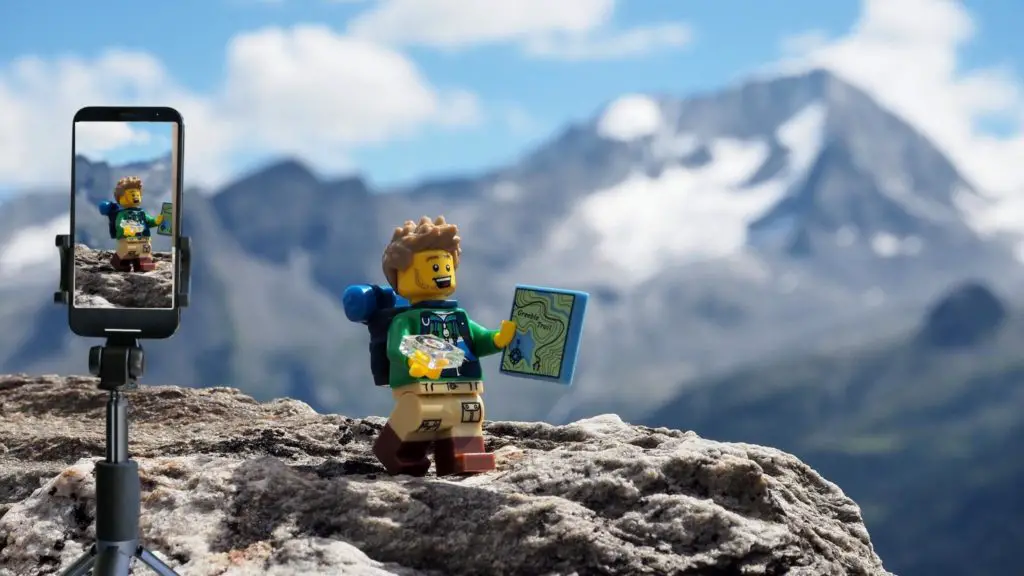 Finding the best tripod for video you can afford is one of the quickest and most reliable ways to make a real lasting difference to your video work, and the good news is there's definitely a lot on the market right now for you to enjoy. to choose. (Luckily, there are a lot of cheap camera deals on the market right now, and tripod prices have never been lower.)
It is absolutely possible to use one of the many different types of id="urn:enhancement-ff253071-e74c-4b1e-ac5c-32db556bdac4″ class="textannotation disambiguated wl-thing">tripods for video, but the best 4K id="urn:enhancement-ad47fa09-2370-4c91-9b9d-99b39f5ee08d" class="textannotation disambiguated wl-thing">cameras (also reviewed here) id="urn:enhancement-ad47fa09-2370-4c91-9b9d-99b39f5ee08d" class="textannotation disambiguated wl-thing">cameras (also reviewed here) demand the best support, so I recommend getting a well-rated one.
Out of hundreds of different tripods, these are the ones I think will give the best results whether you're recording on a small CSC or a larger camcorder.
Each of these offers something videographers will appreciate, whether it's the leg design, the type of head it comes with, or its flexibility and portability.
Right now I think the best video tripod is this Manfrotto MII MKELMII4BK-BH stop motion tripod with Ball Head, still easy to maneuver but strikes a brilliant balance between strength and flexibility.
Any filmmaker, whether using the best camera's costing thousands of dollars or an inexpensive set-up with a lightweight compact system camera, can take advantage of this exceptional support system.
Best camera tripods for stop motion reviewed
There are many more tripods out there that might be right for you, though, so read on to get our picks for the best video tripods available right now.
Getting started with your own stop motion storyboards
Subscribe to our newsletter and get your free download with three storyboards. Get started with bringing your stories alive!
We'll only use your email address for our newsletter and respect your privacy
Best overall: Manfrotto MII MKELMII4BK-BH Ball Head Tripod
Material: aluminum | Extended height: 171 cm | Folded height: 59.5 cm | Weight: 1.8kg | Leg sections: 4 | Max load: 20kg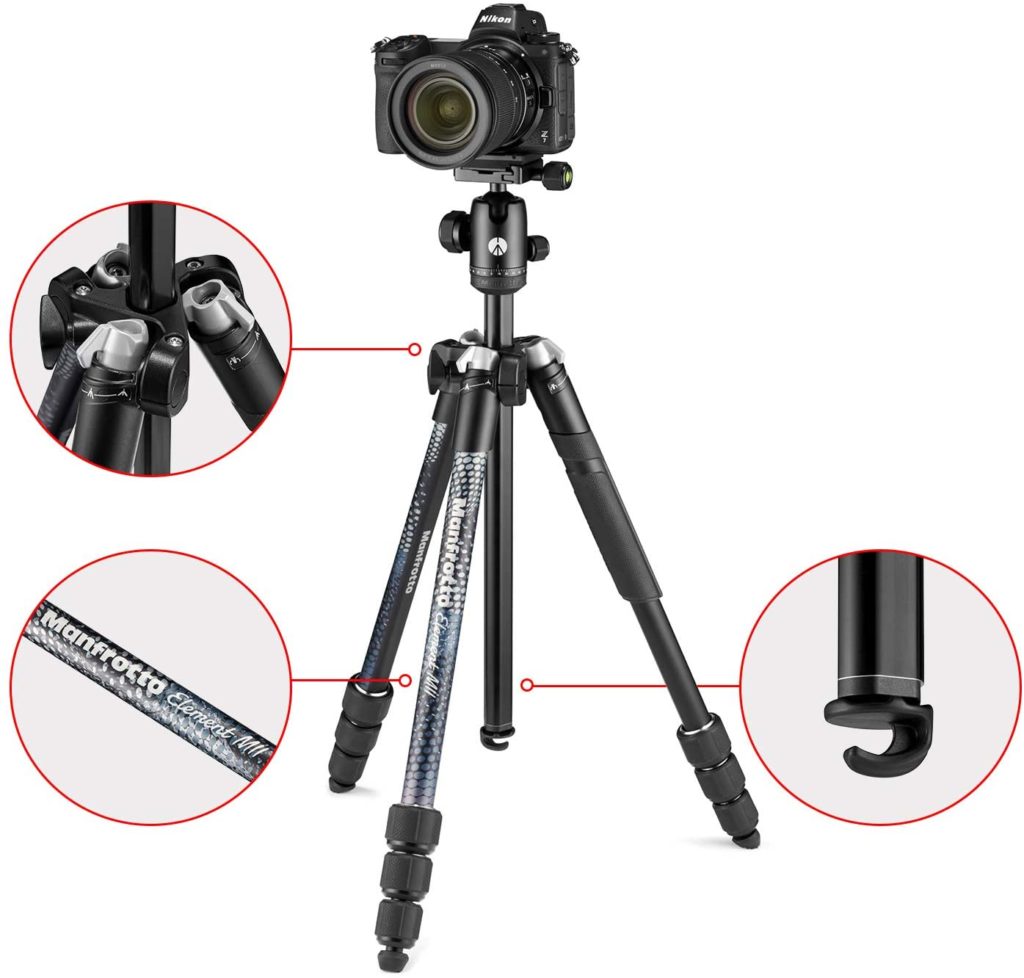 Whether you're using heavier setups with professional camcorders or a lighter setup with a DSLR or CSC, the combination of the Manfrotto MKELMII4BK video tripod and ball head is an excellent choice.
With a maximum load of 20 kg, the spread-less design of the legs also means the tripod can be set up and packed quickly.
Adjustable tension leg locks allow users to make frequent adjustments to prevent loosening over time.
The feet can be set to spikes or rubber thanks to the adjustable covers, allowing the tripod to be used on a wide variety of surfaces.
So, indoors or out, on flat surfaces or more challenging, this model fits the bill.
Best fluid head tripod for stop motion: Velbon DV-7000N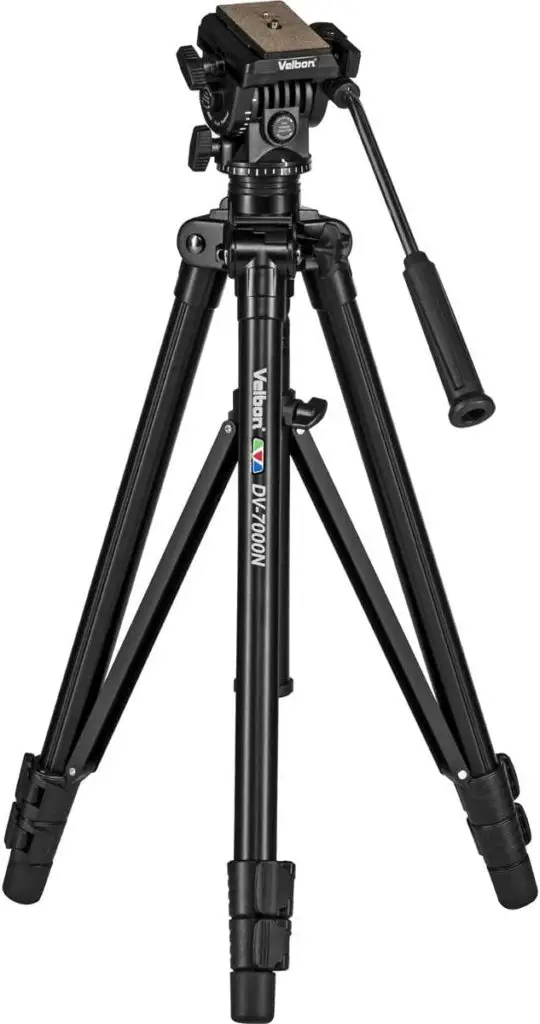 This low-budget option may be the best choice for amateur crews.
Material: aluminum | Extended height: 162.5cm | Folded height: 57cm | Weight: 3.47 kg | Leg sections: 3 | Maximum load: 6kg
Super affordable, not as nice as other options. Generally available for less than $150, this tripod and head combination is ideal for low-budget film crews, with a 6kg payload capacity, ideal for the DSLR or mirrorless setups these crews are likely to use.
Thanks to the quick-release platform and built-in spirit level, the tripod is quickly ready to set up, making it excellent for run-and-gun situations.
Well-armoured rubber feet provide traction on a variety of surfaces, and the long control arm on the head, with separate swivel and tilt settings, gives it the feel of a studio model, without the cost.
Best desktop phone tripod for stop motion: qubo Mini
For these small desktop tripods, I would advise against the ones with flexible legs. Granted, they are really easy to move around, but they can just as easily fall over, or even just a slight decline in height will ruin your next shot.
You need the camera to be completely still for stop motion photography between shots so don't go cheap on this one.
Great price for the specs, but on the heavy side. The standout feature of this tripod is obvious: the moveable ball head and stable legs, which are designed to provide significantly better stability even in tricky situations on uneven surfaces.
The head is designed for smooth turning, overall, a pro-level spec at a competitive price to boot.
Velbon Videomate 638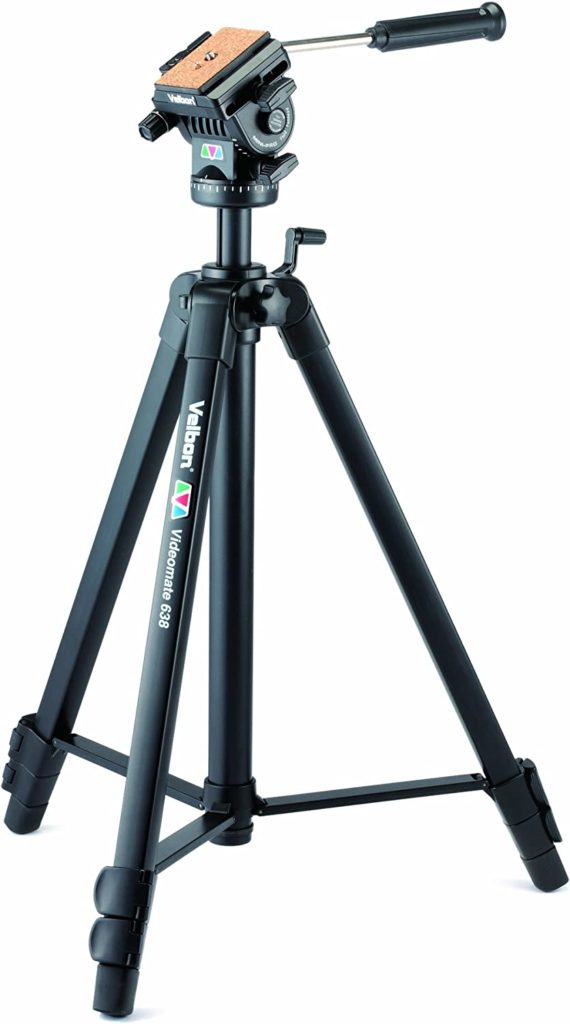 Very affordable, with everything you need to get started.
Material: aluminum | Extended height: 171 cm | Folded height: 67cm | Weight: 1.98 kg | Leg sections: 3 | Maximum load: 4kg
Lightweight yet quite a load capacity, but maybe not enough for some kits.
The Velbon Videomate 638 video station with PH-368 head is perfect for lightweight mirrorless bodies or smaller DSLRs and is one of the most competitively priced models here.
The quick-locking levers allow for quick set-up, while the quick-release plate means you can easily switch to handheld shooting in a split second.
The PH-368 fluid head also allows smooth movement of the camera, and the weight of 1.98 kg makes the Videomate 638 perfectly portable.
The maximum load capacity of 4 kg is a bit on the low side, but for most camera and lens combinations this should be more than enough.
Best professional tripod for stop motion: Manfrotto Befree GT Carbon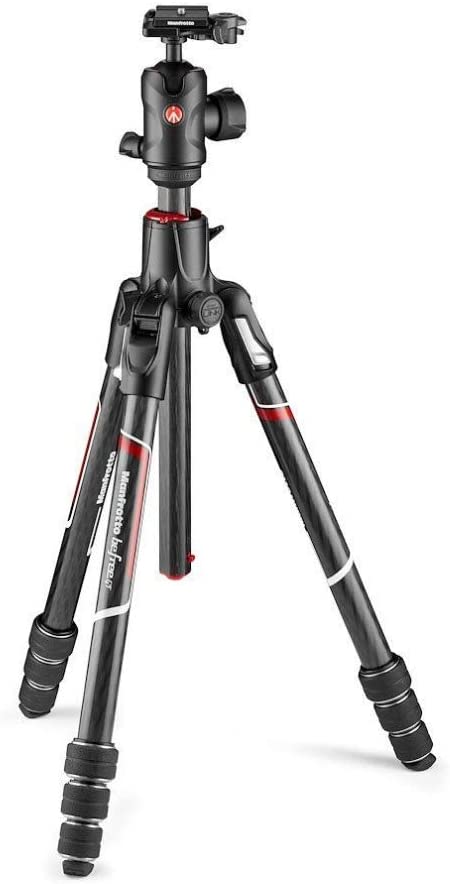 A lightweight tripod for smaller platforms, perfect for globetrotting filmmakers.
Material: carbon fiber Extended height: 142 cm | Folded height: 34cm | Weight: 1.1 kg | Leg sections: 4 | Maximum load: 4kg
If you're part of a film crew that has to travel quite lightly, Manfrotto's travel version is definitely worth checking out.
Not only is this carbon fiber model incredibly lightweight at 1.1kg, it packs well to just 34cm, making it easy to store and transport when not in use.
That 4kg payload won't support anything bigger than a DSLR or CSC rig, but if you're not planning on using massive camcorders, this tripod will more than meet your needs.
Best for high-up shots: GEEKOTO 77''
A lightweight support that is extendable to almost 2 meters!
Material: aluminum | Extended height: 195.5 cm | Folded height: 48.2 cm | Weight: 1.53 kg | Leg sections: 3 | Maximum load: 8kg
Huge maximum height with great value for money
Get some real height with this affordable aluminum tripod. Geekoto's range not only reaches a maximum height of almost 2 meters, but also to less than 50 cm, making it an excellent choice for traveling light.
Although designed for DSLR and CSC configurations, its maximum payload of 8kg means it can handle large settings related to HDSLRs or camcorders and as a handy bonus it can be easily disassembled with the screw on the central shaft and converted to a monopod, which will add great versatility to your shoots.
There is a tremendous amount of functionality here and the tripod is great value for money.
Best height adjustment: Benro Mach3 2 Series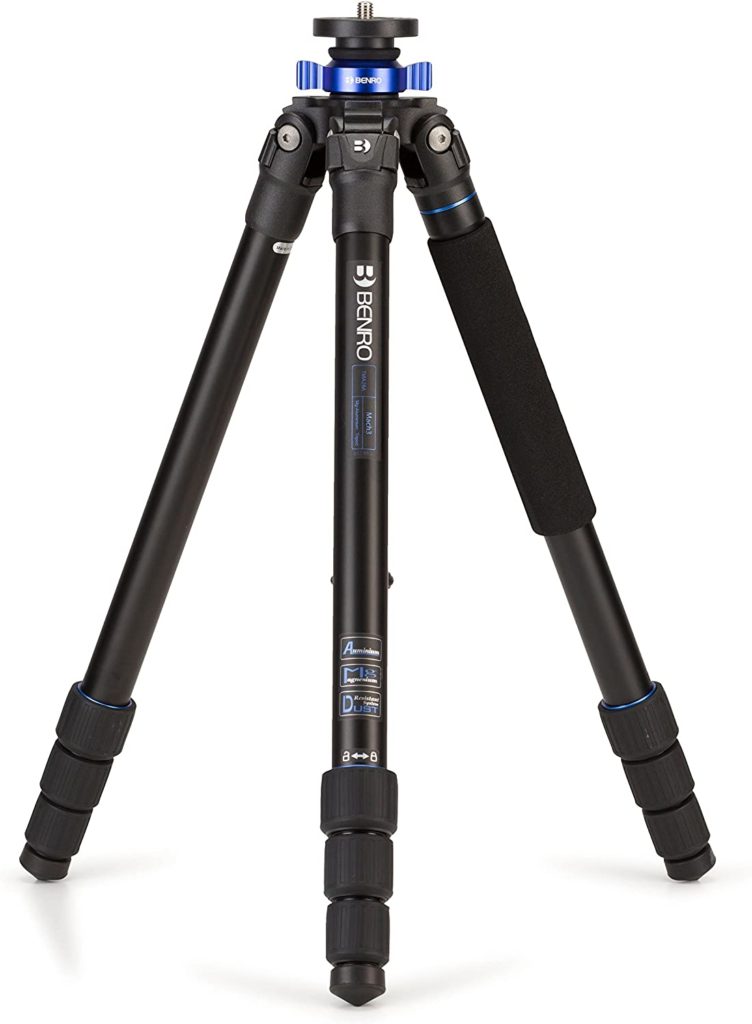 A good option for those who want a precise degree of control.
Material: aluminum | Extended height: 160.5cm | Folded height: 29.5 cm | Weight: 3.87 kg | Leg sections: 3 | Maximum load: 7 kg
Extremely small when folded. Continuous pan drag mechanism could be better. Featuring a four-stage counterbalance system, the Benro S7 kit allows the user to set just the right level of counterbalance for the weight of their rig.
Adjustment makes it easy to set the required voltage level. The swivel and tilt lock works independently and there are also two 3/8 inch threads for attaching additional accessories such as external recorders or monitors.
As with some of the other options here, the rubber feet can be swapped out for spikes, making the tripod reliably versatile.
Also check out my post on the best stabilizers and gimbals for your smartphone
Hi, I'm Kim, a mom and a stop-motion enthusiast with a background in media creation and web development. I've got a huge passion for drawing and animation, and now I'm diving headfirst into the stop-motion world. With my blog, I'm sharing my learnings with you guys.