Best film clapperboard reviewed | Top 4 best picks
I love creating free content full of tips for my readers, you. I don't accept paid sponsorships, my opinion is my own, but if you find my recommendations helpful and you end up buying something you like through one of my links, I could earn a commission at no extra cost to you.
Looking for the best movie clapperboard? If you're a director, you obviously need a good film board.
The cosplayer will also need a film board if videos are being made with beautifully dressed figures and superheroes in the lead roles.
But if you're a collector and simply love all things film, you might also be looking for a fun movie board clapper.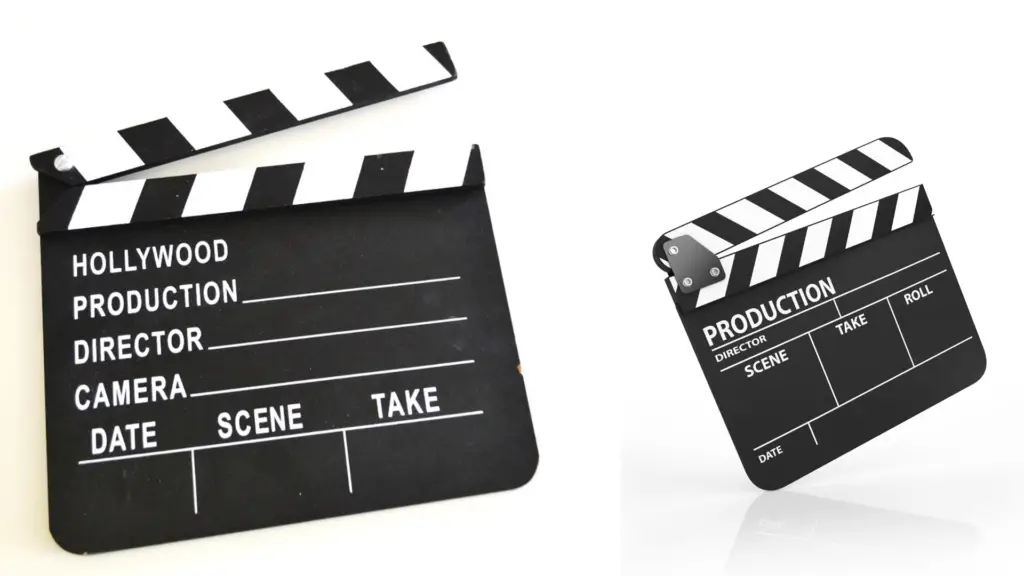 I have found the best film board clappers for you and I will entrust you with my favorite clapper: that is the Decopatent Film Clapper. You may wonder why, but my answer is simple; this is in fact the original wooden 'Hollywood' clapperboard as we know it from the past.
First, take a look at my best movie board clappers below:
What do you look for when you want to buy a film board clapper?
The most important thing is that you know what you are going to use the clapper for:
As a serious tool to realize a film or video
As decoration material
To add to your collection of movie board clapper gadgets
What you have to pay attention to as a director with a serious film board clapper is the size and the material. The clapper is available in different sizes and in plastic or wood.
You write on a plastic clapper with a whiteboard marker. On a wooden 'chalkboard', however, with chalk.
Still looking for a good camera? Read my tips for buying the best video camera
Overall best film board clapper: Decopatent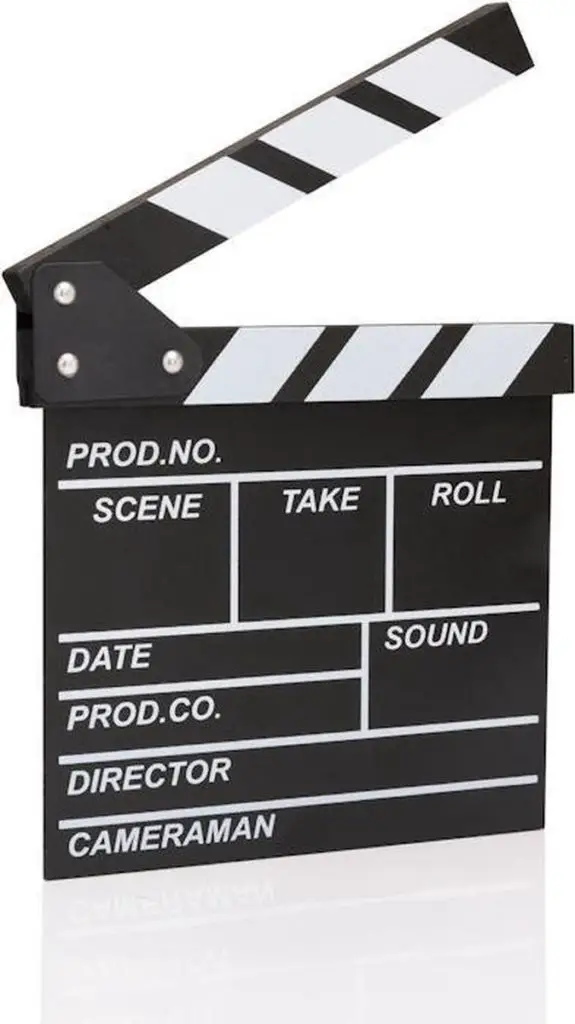 Getting started with your own stop motion storyboards
Subscribe to our newsletter and get your free download with three storyboards. Get started with bringing your stories alive!
We'll only use your email address for our newsletter and respect your privacy
At a party in Hollywood style, this original wooden Deco tent chalkboard clapperboard should not be missed.
The compartments can be written on with chalk and can be wiped off with a cloth or sponge.
It is nice for decoration, for the hobby director, but also as a serious clapperboard it does its job well.
Characteristics
Can be written on with chalk or white water-based marker
Size: 20 x 20 cm
Lees meer: dit is de beste videobewerkingssoftware die je op dit moment kunt kiezen
Best plastic film board clapper: Director Scene Board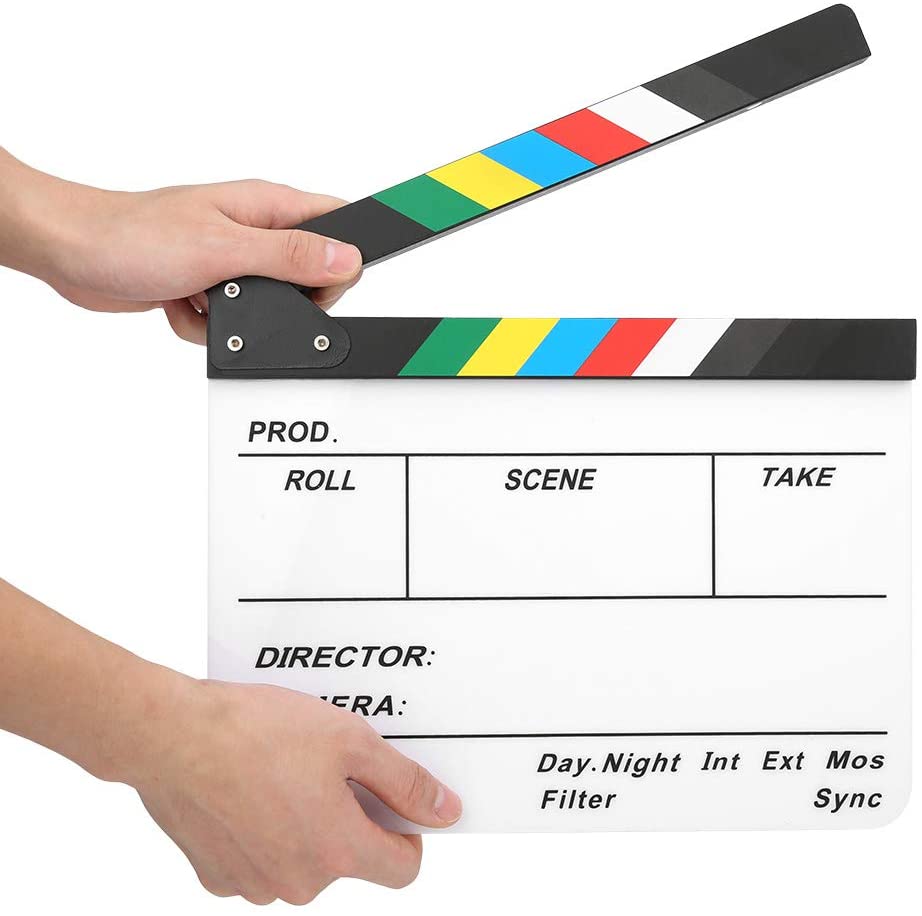 This premium film clapperboard from Uwcamera is made of plastic material. It is easy to write on with a whiteboard marker and can be cleaned quickly.
Unlike the 20 x 20 cm Decopatent clapper, this Director Board measures 24.5 cm x 29.8 cm.
The built-in magnets in the middle of the board ensure a clear and crisp sound when closed.
This makes it perfect for directors or film fans.
Characteristics
Can be written on with a white water-based marker.
Size: 24.5 cm x 29.8 cm, slightly larger than average
Best movie board clapper for kids: Toi-toys Chalkboard
The simple, but beautiful Toi-toys Chalkboard Clapperboard is designed as home decoration or to play with.
It is made of high quality and durable wood and chalkboard and on the small side when compared to the best budget clapper below.
With this movie board clapper, kids are inspired to produce videos and act as a director, maybe your kid likes cosplay a lot?
It is also fun to use for messages or drawings. Crayons and an eraser are included.
Characteristics
Can be written on with chalk or white water-based marker.
Size: 23 x 22 cm
Best budget film board clapper: Amscan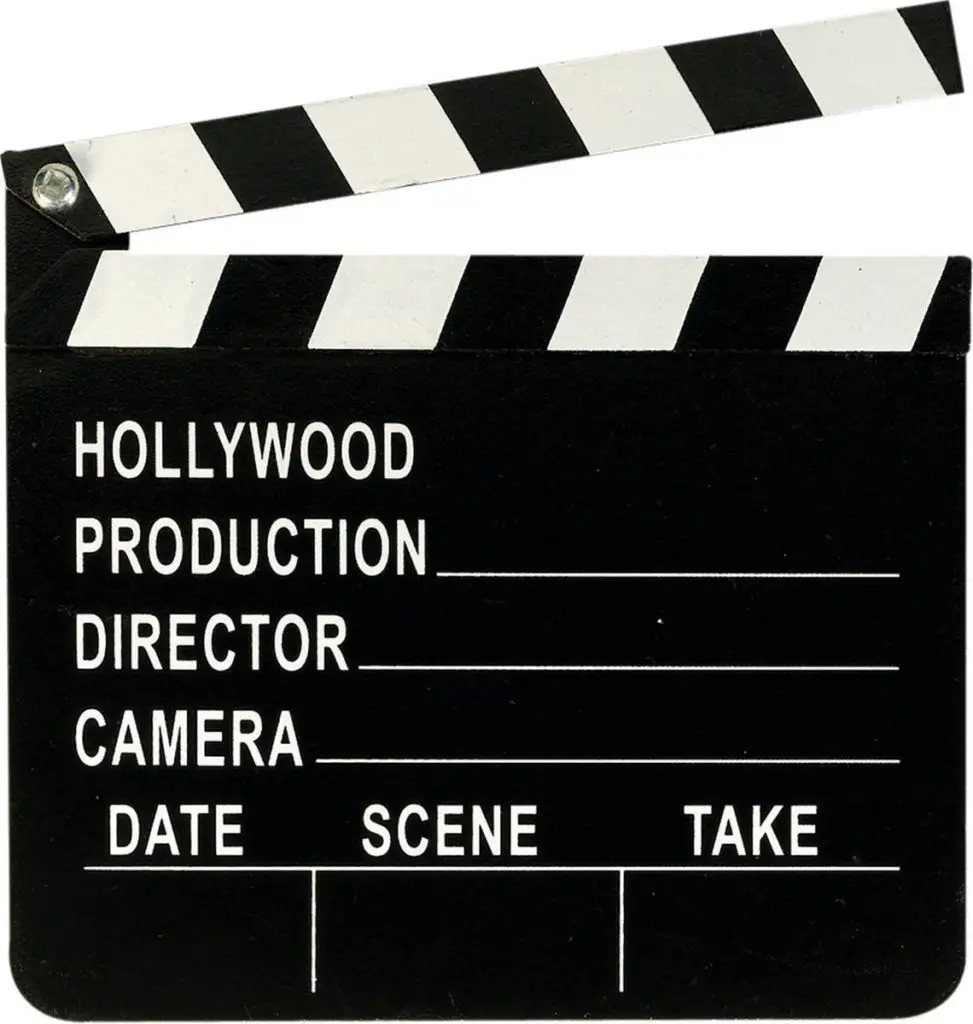 A real Hollywood director's clapboard for a friendly price.
It is a bit on the small side, but it looks cool and is especially suitable as a decoration because of its handy size. Great for theme parties or as table decoration.
The only drawback is that the cover is made of plastic, so you can't write on it with crayons.
Characteristics
Can be written on with a white water-based marker.
Size: 17.8 x 20 cm
Which is your favourite? Action!
Also read my 8 Tips to give Digital Video a Film Look
Hi, I'm Kim, a mom and a stop-motion enthusiast with a background in media creation and web development. I've got a huge passion for drawing and animation, and now I'm diving headfirst into the stop-motion world. With my blog, I'm sharing my learnings with you guys.