Best Laptops for Video Editing Reviewed: Windows & Mac
I love creating free content full of tips for my readers, you. I don't accept paid sponsorships, my opinion is my own, but if you find my recommendations helpful and you end up buying something you like through one of my links, I could earn a commission at no extra cost to you.
Get the most out of your video recordings with some top hardware. Here are eight super video editing laptops for all needs and budgets.
In the market for a new laptop and specifically looking to buy one for video editing this year? You're in the right place.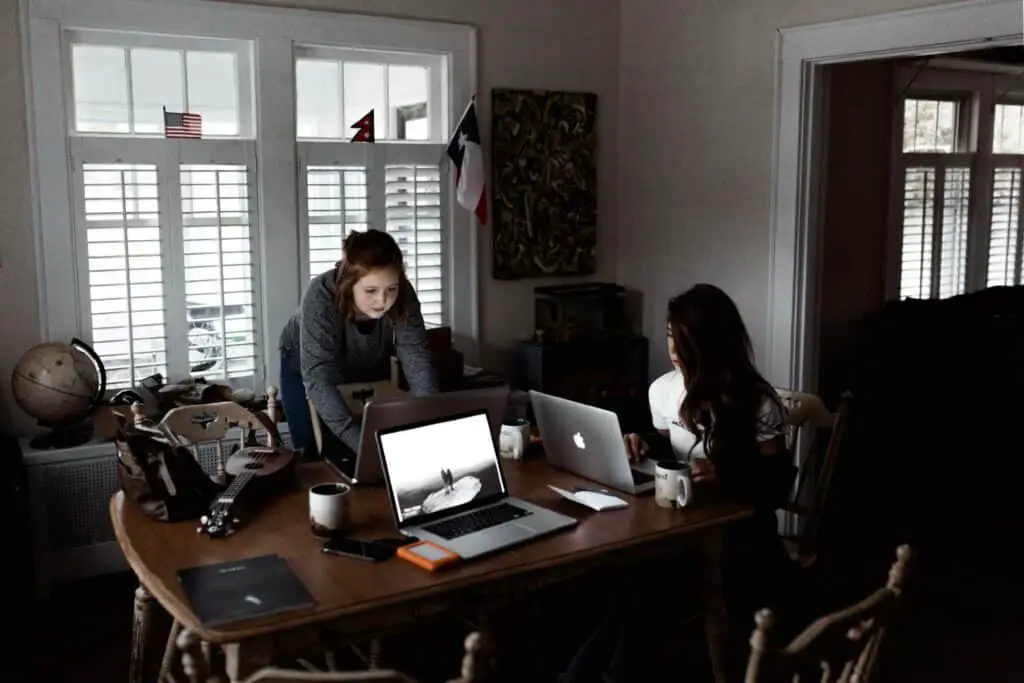 Whether you have a big budget as a professional or a smaller budget for a new laptop that can get a little more out of your video editing hobby (or a smaller budget as a professional video editor), this list has one for you.
From powerful laptops like Macs and Windows to Chromebooks and budget-friendly laptops for editing videos.
Having the right video editing hardware and software can make a world of difference.
Pick the wrong tools and you'll waste hours of post-processing wrestling with opposing touchpads, squinting at pixelated images and drumming your fingers on your desk as your work is exported painfully slow.
Nobody wants that.
You may be surprised to find that some of the best video editing laptops are actually gaming laptops. Loaded with CPU and graphics power, they chew through creative software and encode videos faster than any standard laptop.
For that reason, this ACER Predator Triton 500 is our top pick as the best laptop for video editing.
In this article I've reviewed the best laptops for video editing, I'll list them here in a quick overview, and you can read on after that too for a comprehensive review of each of these picks:
Getting started with your own stop motion storyboards
Subscribe to our newsletter and get your free download with three storyboards. Get started with bringing your stories alive!
We'll only use your email address for our newsletter and respect your privacy
What do you pay attention to when purchasing?
If you like to be creative, or if you may be working with photo and video material that you are editing, there are a few things to consider before making a choice.
For photo and video editing you need in any case:
fast processor (Intel Core i5 – Intel Core i7 processor)
fast video card
maybe you go for IPS with a large viewing angle
or for high contrast and fast response time
how much standard RAM and are you going to expand it?
how much storage do you need?
should the laptop be lightweight?
Best Laptops for Video Editing Reviewed
In addition to my top picks, I'll also take you through a review of the best laptops on a budget and the favorite options for mid-range and different operating systems.
Whether you're a Mac fan or a Windows wizard, let's dive into the options:
Overall Best Laptop: Acer Predator Triton 500
Bring your creativity to life with ACER Predator Triton 500, the overall best and fastest video editing laptop I've tested.
Powered by an Intel Core i7, it's made for gaming, and those are the same features you want for video editing.
Featuring Full HD LED backlighting and NVIDIA GeForce RTX 2070 for superb graphics quality, you can handle any transition or animation.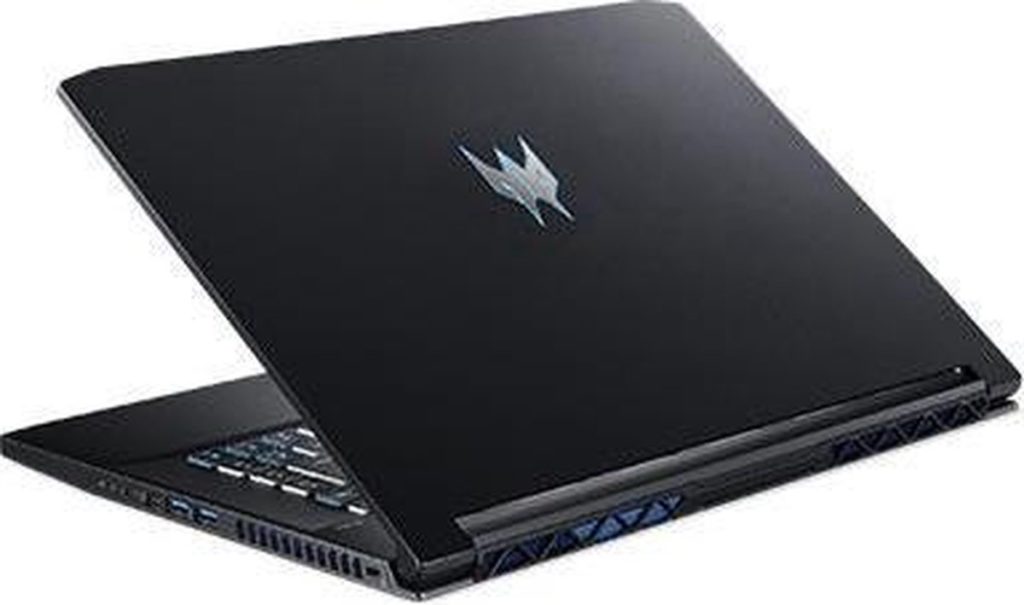 CPU: Intel Core i7-10875H
Graphics Card: NVIDIA GeForce RTX 2070
RAM: 16GB
Screen: 15.6-inch
Storage: 512GB
Graphics memory: 8 GB GDDR6
Main advantages
Powerful processor
Full graphics capabilities
very fast
Main negatives
A bit on the large and heavy side
Produces noise during intensive tasks
pricey top end configurations, you have to know you need them to want to spend the money on them
This Windows machine has some tricks up its sleeve to make it one of the fastest laptops you can buy for any kind of multimedia work.
A powerful laptop with comparable qualities to a gaming computer, but conveniently portable as a laptop. The 16 GB of RAM ensures that you can multitask effortlessly. Perfect for heavy tasks and entertainment and gaming.
Thanks to the NVIDIA GeForce RTX 2070 video card, you can enjoy high-quality images. The storage is 512 GB, and a backlit keyboard that makes your gaming experience even better.
Also read: the best video editing skills course
Best Mac for Video Editing: Apple MacBook Pro with Touch Bar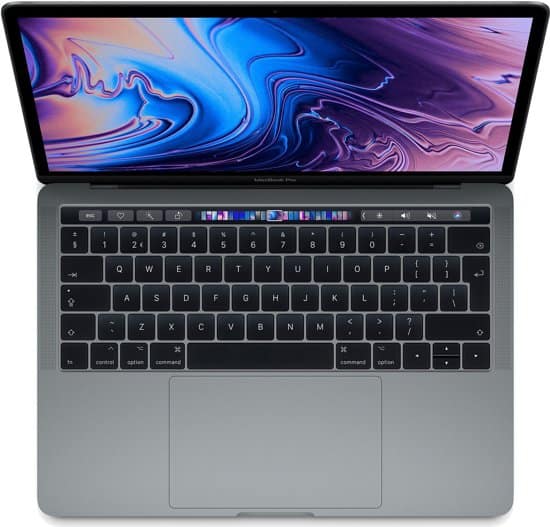 Apple's flagship; The Apple MacBook Pro 16 inch tops the list because it remains an excellent laptop for video editing.
It comes in two screen sizes, with the larger, more powerful MacBook Pro 16-inch model now featuring a six-core eighth-generation Intel Core i7 processor and up to 32GB of memory, which will make a big difference when rendering and exporting. from video.
CPU: 2.2 – 2.9GHz Intel Core i7 processor / Core i9
Graphics card: Radeon Pro 555 with 4GB memory – 560 with 4GB memory
RAM: 16-32GB
Screen: 16 inch Retina display (2880×1800)
Storage: 256GB SSD – 4TB SSD
Main advantages
6-core processor as standard
Innovative Touch Bar
Light and portable
Main negatives
Battery life could be better
Fairly expensive larger storage capacities if you want them
Max explains here what this new Apple Macbook Pro means for video editing like a pro:
The real-tone Retina display looks great and the Touch Bar can be a very useful tool when working with video editing software.
While prices are rising rapidly to buy models with the largest storage capacity, the fast Thunderbolt 3 ports allow you to keep your huge, high-resolution video files on external storage for editing, so it shouldn't be much of a problem.
Best Professional Windows Laptop: Dell XPS 15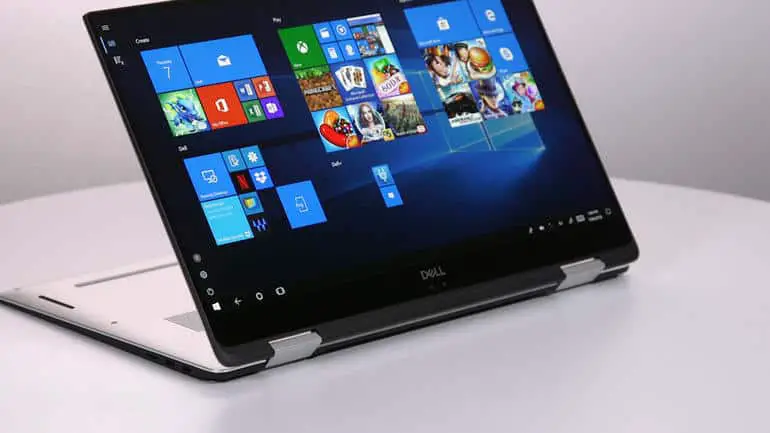 The Windows 10-based Dell XPS 15 is a wonderful package to use with any kind of professional editing.
The beautiful combination of a 4K 3,840 x 2,160 resolution Infinity Edge display (the edge is barely there) and the premium graphics card makes your images sing as you cut or slice.
The Nvidia GeForce GTX 1050 card is powered by 4GB of video RAM, which doubles that of the MacBook. The graphics capabilities of this beast of a PC surpass anything in this price range.
CPU: Intel Core i5 – Intel Core i7
Graphics Card: NVIDIA GeForce GTX 1050
RAM: 8GB – 16GB
Display: 15.6-inch FHD (1920×1080) – 4K Ultra HD (3840×2160)
Storage: 256 GB – 1 TB SSD or 1 TB HDD
Main advantages
lightning fast
Beautiful InfinityEdge screen
Epic battery life
Main negatives
The webcam position could be better when you also want to record videos with it like youtube how to's
Cody Blue explains in this video why he chose this particular Laptop:
There's a Kaby Lake processor and 8GB of RAM as standard under the hood, but you can pay extra to boost the RAM to a roaring 16GB.
It's also worth noting that an update to the Dell XPS 15 is in the pipeline. The most recent version should have an OLED panel and may have the webcam in a more sensible place.
Most Versatile Laptop: Huawei MateBook X Pro
Best overall laptop if you do a lot more work on your computer besides video editing, such as running your business like me.
Brands like Dell, Apple and Microsoft have dominated the top of most 'best laptop' charts for a while, with Huawei busy designing a PC to break the monopoly.
With the stunningly good Huawei MateBook X Pro, it has really achieved that goal, just as they have managed to do in the smartphone industry. There's little doubt that you'll love the X Pro's beautiful design, but it's the hidden internals that impress the most.
You know you're getting a unit powerful enough to handle heavyweight video files with ease when you see the 8th Gen Intel chip, 512GB SSD and up to 16GB RAM on the spec sheet.
But what you won't see there is an indication of how long the battery will last you under heavy use, useful if you plan on working on your videos on the go. It is therefore the top choice as the most versatile laptop.
And your creations will give their best on the dazzling 13.9-inch display with a 3,000 x 2,080 resolution. Not only is this one of the best laptops for editing your footage, we think it's one of the best laptops in the world right now in its price range.
CPU: 8th Gen Intel Core i5 – i7
Graphics Card: Intel UHD Graphics 620, Nvidia GeForce MX150 2GB GDDR5
RAM: 8GB – 16GB
Screen: 13.9-inch 3K (3,000 x 2,080)
Storage: 512GB SSD
Main advantages
Fantastic display
Long battery life
Main negatives
No SD card slot
Webcam not great
Best 2-in-1 Laptop with detachable screen: Microsoft Surface Book

One of the best laptops from a few years back just got better.
You don't have to be in the movie industry to know that the sequel is rarely as good as the original. But quite unlike Jaws, Speed ​​and The Exorcist, the Microsoft Surface Book 2 is a marked improvement over the first generation.
In fact, this laptop is just a small step away from disposing of the XPS 15 as the best Windows laptop for video editing.
But when it comes to 2-in-1 laptop-tablet hybrids, there aren't any nicer ones.
Give the 15-inch screen a tug and it detaches satisfactorily from the keyboard, allowing you to use it like a huge tablet. Handy if you have a job in progress that you want to have around a table and therefore great for presenting your work professionally to, for example, customers or your manager.
But with the Surface Pen stylus, it also means you can get more control over the touchscreen for seamless video editing. Study the Surface Book spec sheet and it impresses under every bullet.
Its 3,240 x 2,160 resolution screen is sharper than most laptops on the market (including any existing MacBook) and 4K visuals will look just the way you imagined it.
The presence of the GPU and Nvidia GeForce chipset gives it an extra boost in the graphics department, while the stacks of RAM and the state-of-the-art Intel processor (all configurable) make it a processing monster.
If the praises are still flooded by the height of the price tag, the original Surface Book is still available and would still be a more than competent companion for any video editor.
You don't miss more than the latest speeds and technologies and you can still keep up with the world of video editing.
You'll have to settle for a 13.5-inch screen, but the weight savings and portability make it the editor of choice when traveling.
CPU: Intel Core i7
Graphics Card: Intel UHD Graphics 620 – NVIDIA GeForce GTX 1060
RAM: 16GB
Screen: 15-inch PixelSense (3240×2160)
Storage: 256GB – 1TB SSD
Main advantages
Detachable screen
Very powerful
Long battery life
Main negatives
Screw connection of the hinge can cause problems
Best Budget Mac: Apple MacBook Air
The Air is now more powerful, but just as portable
Before 2018, the MacBook Air was Apple's most affordable Mac, but only capable of basic video editing because it hadn't been updated in years.
That has all changed. The latest MacBook Air now has a high-resolution display, a faster eight-generation dual-core processor, and more memory, all of which make a big difference to the power required for video editing.
Sadly, it's no longer the affordable option it once was, but it can still be called Apple's most portable video editing laptop and among Apple's video editing capable products, it's still the budget choice.
CPU: 8th Gen Intel Core i5 – i7 (dual-core / quad-core)
Graphics Card: Intel UHD Graphics 617
RAM: 8 – 16 GB
Screen: 13.3-inch, 2,560 x 1,600 Retina display
Storage: 128GB – 1.5TB SSD
Main advantages
The Core i5 can certainly handle video editing
Lightweight and super portable
Main negatives
Still no quad-core option
Not really a budget because of the hefty price tag
Mid-range 2-in-1 hybrid laptop: Lenovo Yoga 720
Best hybrid Windows laptop for video editing on a budget
CPU: Intel Core i5-i7
Graphics Card: NVIDIA GeForce GTX 1050
RAM: 8GB – 16GB
Display: 15.6″ FHD (1920×1080) – UHD (3840×2160)
Storage: 256GB-512GB SSD
Main advantages
2-in-1 versatility
Smooth trackpad and keyboard
strong build
Main negatives
The Lenovo Yoga 720 hits a really good segment between price tag and capabilities. It may not have quite the power or grit of the premium machines from Apple, Microsoft or Dell, but there's a lot to be said for it, including the smaller impact on your bank account.
It manages to offer a full-HD 15-inch display for a relatively small budget. And with an Nvidia GeForce GTX 1050 graphics card as standard, you can experiment with effects that you'd otherwise buy a more powerful machine for.
It doesn't lack the elite finish either, with the aluminum body and backlit keyboard common on more expensive laptops.
We prefer to talk about the lack of an HDMI out port. If you want to immediately show your work in progress on a larger screen, which you would often like to do at your workplace or in a meeting, for example, you have to find another way to achieve this.
But as far as compromises go, this feels like a small one. Especially if you think carefully about what you do and don't want to do with it.
You still get an accurate touchscreen for touch control of your footage and enough computing power for frustration-free use.
Best budget laptop windows: HP Pavilion 15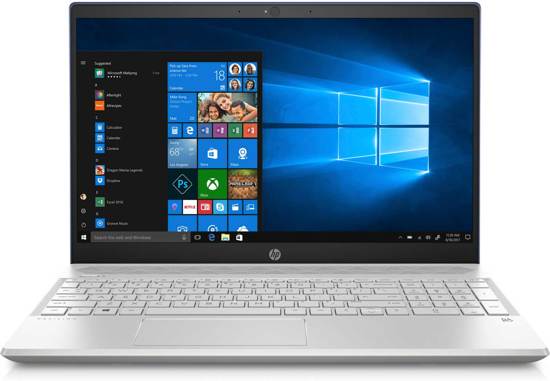 CPU: AMD Dual Core A9 APU – Intel Core i7
Graphics Card: AMD Radeon R5 – Nvidia GTX 1050
RAM: 6GB – 16GB
Display: 15.6″ HD (1366×768) – FHD (1920×1080)
optional on Storage: 512 GB SSD – 1 TB HDD
Main advantages
Nice big screen
Big brand, sold (and therefore maintained) in a large number of places
And certainly the price
Main negatives
It is not easy to find a decent laptop with a big screen in the budget category. But that trusty, tough HP somehow managed to make a cheap laptop that isn't a disaster zone: the HP Pavilion 15.
This isn't for the pros, but if you're a beginner or eager to learn the ropes of video editing, the Pavilion is a good choice.
Even the entry-level models have plenty of storage for hours of footage, and a little extra cash can get you more RAM, a better Intel processor, or a full HD display.
Slim and Powerful: MSI Creator
MSI has delivered a fine product here with the Prestige P65 Creator, a fantastically light laptop that looks as good as it works.
An optional six-core Intel processor, an Nvidia GeForce graphics card (up to a GTX 1070) and a memory of 16 GB ensure that your images are displayed at super-fast speeds.
It has some great visual details, with chamfered edges around the chassis and a nice big trackpad. If you buy the limited edition version, you also get a 144Hz screen.
CPU: 8th Gen Intel Core i7
Graphics Card: Nvidia GeForce GTX 1070 (Max-Q)
RAM: 8 – 16 GB
Screen: 13.3-inch, 2,560 x 1,600 Retina display
Storage: 128GB – 1.5TB SSD
Main advantages
Fast processor and graphics
Great big screen
Main negatives
Screen wobbles a bit
144Hz screen more suitable for gaming
Also read my extensive review of Adobe Premiere Pro: to buy or not?
Hi, I'm Kim, a mom and a stop-motion enthusiast with a background in media creation and web development. I've got a huge passion for drawing and animation, and now I'm diving headfirst into the stop-motion world. With my blog, I'm sharing my learnings with you guys.