Top 10 biggest stop motion YouTube channels to check out now
I love creating free content full of tips for my readers, you. I don't accept paid sponsorships, my opinion is my own, but if you find my recommendations helpful and you end up buying something you like through one of my links, I could earn a commission at no extra cost to you.
Certain things age like fine wine, which is great when in trend and even cooler when not.
One of those is stop motion animation, the oldest, most demanding, and technically tricky type of animation.
If you are, just like me, a huge fan of the art of stop motion, you are always on the lookout for new inspiration and ideas for techniques, storylines and materials.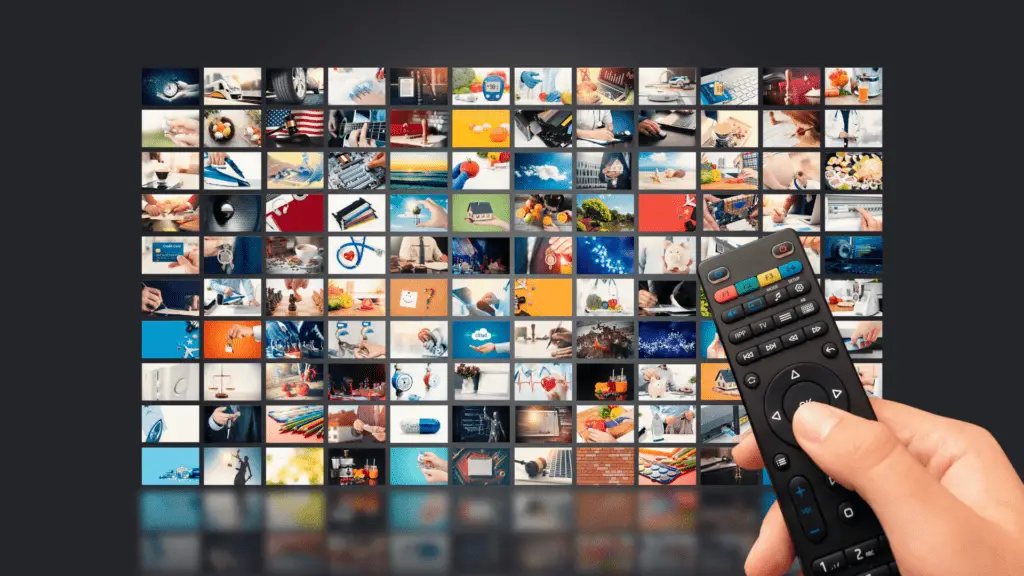 I have therefore compiled a list of the 10 biggest stop motion YouTube channels for you to check out.
The biggest stop motion YouTube channels
Following are 10 of the biggest channels on YouTube that are exclusively dedicated to producing stop motion animation content:
Lozaus1
Who knew that a channel started by a 13 years old nerdy kid to do something interesting in his spare time would turn into one of the biggest stop motion channels on YouTube with hundreds of millions of views?
Created roughly eight years ago, Lozaus1 is a stop motion heaven for individuals who love Marvel superheroes. Why? Because that's all you will find there.
The channel is all about superheroes fighting evil, with relatively dark storylines ad action sequences that are only suited for kids over 15 years old.
Since the Lozaus1 was made, the channel has accumulated over 1.8 billion views, having nearly 200 total video uploads, each averaging 9 million views.
Moreover, there are also multiple videos with over 100 and 200 million-plus views alone.
Getting started with your own stop motion storyboards
Subscribe to our newsletter and get your free download with three storyboards. Get started with bringing your stories alive!
We'll only use your email address for our newsletter and respect your privacy
What makes people watch and love Lozaus1 stop motion videos so much? Find out for yourself here:
These are the key techniques for stop motion character development
Stop Motion Animation
Well, that's quite a generic name for a YouTube channel. But who cares when you have accumulated 3.2 million subs and 450 million views in just four years and with about 254 videos?
Dedicated explicitly to cooking lovers, most content of the Stop Motion Animation channel is based on ASMR cartoon mukbangs and making fun food videos by incorporating stop motion animation in it.
By now, the channel reigns YouTube, with an average views count of 1.77 million for each video on the channel.
Lego Cooking
Lego cooking is a sister channel of Stop Motion Animation, owned by the same group, HFL Media.
Just like the main channel, Lego Cooking, too, is filled with cooking videos. However, the only difference is that the food is made of LEGO.
The channel has accumulated about 146 million views over two years, with over 171 videos and 850k views per video.
Lego cooking continues to upload videos for avid viewers daily and weekly.
Forrestfire 101
Forrestfire 101 is one of the biggest Stop motion animation exclusive channels right now, with over 1.44 million subscribers, 125 video uploads, and roughly 1.2B of total views.
Forrestfire 101 was created in 2007 by an independent stop motion designer Forrest Shane Whaley, who has specifically dedicated the channel to making stop motion movies with legos.
Most of the content on the channel consists of parody spinoffs of famous superhero franchises, including adult comedy that ruins it for the kids but is hilarious for the adults.
The quirky voiceover of Whaley just serves as a cherry on top.
The most popular video from the channel to date in the stop motion category is The Lego Batman, Spiderman, & Superman Movie.
In the spinoff movie, Spiderman and Superman lose their jobs and are living with Batman, and a screechy-voice joker who's afraid of paying taxes collaborates with Norman Osborne and Lex Luther to take down the trio.
What happens next? Why not watch it for yourself:
Legomation is a popular type of stop motion but not the only one (discover all great stop motion techniques here)
Alexsplanet
Alexsplanet is another big YouTube channel exclusively dedicated to making fantastic, lego stop motion animations.
Created in 2007, the channel has accumulated roughly 1.43 million subscribers and approximately 623 million views, with 127 uploads.
Unlike the previously mentioned channel that is filled chiefly with quirky spinoffs of superhero franchises, Alexsplanet has diverse content filled mostly with original ideas.
Apart from making lego spinoffs of superhero movies, Alexsplanet has a bunch of different stuff, from making Minecraft lego houses to planning prison breaks with Marvel characters and everything in between.
The biggest video from the channel is titled Lego Hulk Prison Break, which also features Harley Quinn and the Joker as antagonists. It has more than 250 million views!
Check out the video here!
Counter 656
Talking of independent stop motion YouTube channels, the creativity as well as production quality that Counter 656 brings to the table are insane!
Apart from some of the smoothest animations, what makes the videos almost magical are all the fantastic effects accompanying every action.
From background to the overall environment and anything in between, every video looks like something out of Hollywood that deserves its own pack of popcorn!
Compared to other channels primarily dedicated to Marvel and DC, Counter 656 appeals to many fanbases, including Dragon Ball Z, Transformers, and Street Fighters.
What are the videos about? Well, you guessed it! It's all fighting and punching and kicking.
So far, the channel has accumulated over 388 million views and 1.06 million subs and uploaded around 230 videos, with average views of 1.68 million per video.
One of the biggest videos from the channel is titled Transformers Stop Motion- Bumble Bee vs. Barricade, having a total of 25 million views.
Whether the video is interesting or not, that's for you to decide. Check it out here!
LEGO Land
LEGO Land is all about merging visual creativity with thrilling stories that mostly involve acts like robbery, prison, escape, police, and whatever a 15 plus years old kid would like to watch.
However, what makes the stories more interesting is a subtle pinch of black comedy that even makes the video more enjoyable.
The channel has been actively uploading stop motion videos since 2020 and has made about 400 uploads.
Compared to many channels in this list, the growth of LEGO Land has been exceptionally fast.
The channel has accumulated over 957k subscribers, with about 181 million total views and over 45k average views per video in roughly two years.
One of their most viewed videos includes ESCAPE FROM PRISON SEWER, which is a quirky take on the concept of a prison break with a very simple story.
What makes the video enjoyable for a stop motion animation savvy are the amazing sound effects and visuals.
To give you an idea, here's an example:
AubreyStudios82
With a total of 95 uploads, 42 million views, and 130k subscribers, AubreyStudios82 is another great channel on our list.
Although the channel's name includes the word "studios," it is run by a nerdy individual who calls himself "cool."
And looking at all the exciting work he has been uploading on the channel; he isn't much wrong.
Just like other channels on the list, AubreyStudios82 is also known for uploading exceptional quality superhero lego spinoffs, including characters from both Marvel and DC.
However, the man behind the camera isn't afraid to make fun of people of power and fame as well. Take Donald Trump and Jake Paul, for example.
The biggest video the channel has released to date is titled Lego Justice League vs. The Avengers, with over 4.7 million total views.
Bricks On
With 88.1k of total subscribers, 104 videos, and 48 million views, Bricks On is another decent YouTube channel dedicated to stop motion animation.
Compared to other YouTube channels that have content for kids and adults, this one is for adult fans of Lego only! Moreover, there's no superhero stuff going on!
Here, you will see stop motion lego videos mostly based on original ideas involving bank robberies, car chases, and all the crazy stuff you wouldn't want the kids to learn.
The biggest video on the channel uploaded to date is basically a compilation of different robberies, heists, and car chases, with over 7 million views.
Bricks On continues to upload videos every week, following the same concept as its old videos—however, there are exciting twists and turns along the way with a wonderful spectacle of stop motion skills.
LordOfTheBricks
If you are a LOTR and Star Wars nerd with a shared love for stop motion, then you will love this channel, period!
Created by Croatian stop motion artist Peter Ramljak, the LordOfTheBricks channel has 60.4k subscribers, with 26 million total views and 94 total videos.
The main content of the channel consists of recreating LOTR and Star Wars scenes with LEGO.
What makes the scenes unique is the outclass artistry shown by the artist when recreating intense battle scenes.
The best thing is that there's not even a single video where you'll find a flaw in the animation, and the quality only gets better as you go from one video to another.
Although the channel has not been uploading new content for the last two years, you need to check it out if you appreciate great works!
The biggest video from the channel to date is titled LEGO STAR WARS- Darth Vader vs. Rebels Backfilm, which has garnered over 6 million views.
Bonus: a sneak peek into the origins of stop motion
Stop motion is an animation technique in which static objects are arranged and manipulated repeatedly, and each movement is captured with a camera.
The captured shots are then arranged chronologically to make an illusion of movement.
Stop motion has been credited as the oldest form of animation.
As per the information from multiple sources, the first stop motion animation was made by J. Stuart Blackton and Albert E. Smith in 1898, and the footage was named The Humpty Dumpty Circus.
Though technically a movie, it was the first of its kind, featuring wooden toys used as moving animals.
J. Stuart Blackton continued to improve the technique and experimented a bit by blending it with live-action in his movie named The Enchanted Drawing.
The trend continued afterward, giving birth to new concepts with the help of new technologies.
And with the works of Willie O'Brien, including The Lost World (1925) and King Kong (1930), the genre saw its peak popularity, debuting strong in the mainstream.
Fast forward to today, stop motion hasn't lost its charm, and the technique is continuously used in Hollywood movies and short films.
It still remains one of the biggest tools in video marketing due to its nostalgic charm that connects with the target audience to the deepest levels.
Conclusion
Stop motion animation is a genre of filmmaking that captures objects in motion one frame at a time.
It has been around for over 100 years, but its popularity has exploded in the last decade with the advent of digital cameras and editing software.
There are dozens of YouTube channels devoted exclusively to stop motion animation, and this list showcases some of the most popular ones.
These channels have millions of subscribers and billions of views between them.
The content on these channels ranges from kid-friendly superhero stories to gritty adult crime dramas, but they all share one common trait: fantastic stop motion animation skills.
Whether you're a fan of superheroes or action movies, there's something for everyone on these channels. So check them out!
Hi, I'm Kim, a mom and a stop-motion enthusiast with a background in media creation and web development. I've got a huge passion for drawing and animation, and now I'm diving headfirst into the stop-motion world. With my blog, I'm sharing my learnings with you guys.