Top 10 best stop motion action figures for your animation
I love creating free content full of tips for my readers, you. I don't accept paid sponsorships, my opinion is my own, but if you find my recommendations helpful and you end up buying something you like through one of my links, I could earn a commission at no extra cost to you.
We have all seen those action-packed fantastic stop motion animation videos on YouTube channels.
Those smooth frame transitions, fluid movements, and great action sequences are the dream of most aspiring and new animators.
An important aspect of achieving those incredible visuals is the kind of figures you use as your animation characters.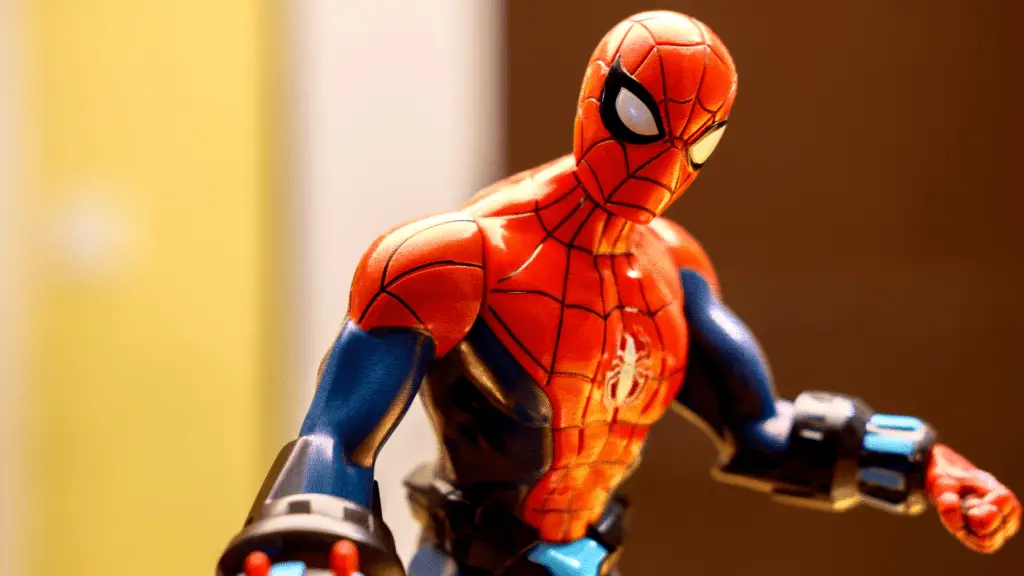 Though stop motion in its very nature isn't a very fluid animation, it's crazy what you can achieve with a puppet with good articulation.
The amount of detail those small movements add to your animation is astonishing.
Having said that, my favorite pick would be the Tamashii Nations Dragon Ball Z Son Goku. The toy has many joints and additional parts to make up for exceptional action sequences and give more life to your animation.
But is it the only option? Certainly not! Different stories need different characters.
Following are some of the best stop motion animation action figures you need to check out to breathe life into your videos like never before.
Also read my tips and tricks on how to make your stop motion videos more smooth
What makes a great action figure for stop motion? Buyer's guide
Before picking your action figure, it's important to set criteria for what you should look for in it.
Getting started with your own stop motion storyboards
Subscribe to our newsletter and get your free download with three storyboards. Get started with bringing your stories alive!
We'll only use your email address for our newsletter and respect your privacy
This will help you pick the best and make your investment worthwhile.
That said, the following are some of the salient features that make a great action figure, as well as my criteria for this list:
Articulation & number of joints
More joints, more movement, hence, smoother animation.
As animating action sequences require maximum movement in different patterns, you want the frame-to-frame transition as smooth as possible.
This makes your scenes more life-like and pleasing to the viewer's eye. A figure with good articulation will help big time in this regard.
Accessories
The role of emotion in animations is undeniable.
Remove it from the scene, and it's just a bunch of lifeless puppets moving around, punching, kicking, and throwing each other.
Add emotions, and there you have; a fight that feels like one and something that can engage the audience.
But of course, that is impossible without the extra accessories that come with the toys.
For starters, having expression parts is crucial for a perfect action figure.
These will add much-needed drama and emotions to the sequence, turning it into a thrilling fight scene.
Wondering how to make your stop motion characters jump and fly? I've created a how-to guide here
Durability
Needless to say, fight sequences mean a lot of twisting, bending, and throwing around.
Therefore, each figure you select must be well-made and sturdy enough to hold up to all the rigors of fighting scenes.
Otherwise, you will need a new toy after each animation video. You don't want your money going down the drain.
Price
Yes, I know! Good action figures these days are selling at the price of gold, and it wouldn't surprise me if you have second thoughts while clicking on the buy now button.
But hey, that's how it is! Good things come at a great price.
Having said that, it's good to keep your expectations realistic. A good stop motion action figure will come at $20 at the least.
If you are a beginner and can't afford the mentioned budget, you can go even lower, but that will significantly affect your overall video quality.
Need some help keeping your action figure in place? That's what stop motion rig arms are for
Best stop motion action figures reviewed
Following are some top stop motion action figures you need to check out now!
Best overall stop motion action figure: Tamashi Nations Dragon Ball Z Son Goku
This action figure keeps up with everything I just mentioned in the buyer's guide.
The action figure comes with a state-of-the-art design, with a 6-inch total size, a maximum number of joints, and 6 optional hands (2 right and 4 left).
The heavily jointed design of the figure grants you a lot of creative freedom as you animate your action sequences.
You can adjust the figure in about 12 poses to fit your concept.
Plus, given the complexity and intensity of Dragon Ball Z fights, using emotionless puppets won't suffice.
That said, you always have the utility to use all those extra hands and expressions to fit the plot and bring a bit of drama to the video.
All in all, it's a complete toy for a Dragon Ball Z nerd who wants to express his love for the iconic series through his art.
Not to mention, if you are a perfectionist.
The best thing? It's ridiculously cheap for its quality.
Also read my full guide with key techniques for stop motion character development
Best budget stop motion action figure: Lord Of The Rings Legolas Collectible Figure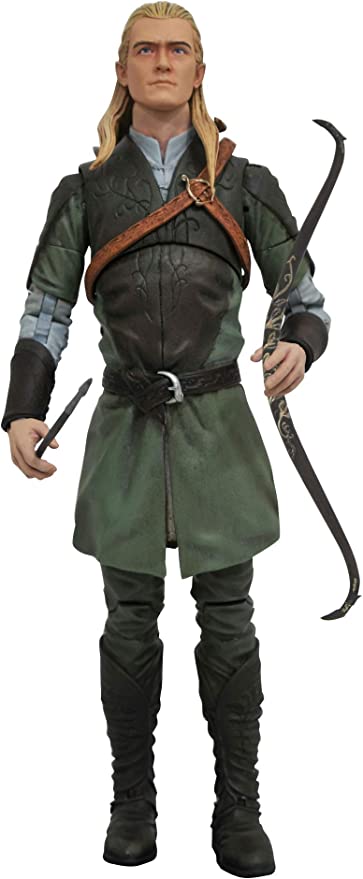 Yes, I know stop-motion superhero fights are a hot thing these days.
But lego action figures from fantasy books and movies? It's something out of every nerd's dream.
If you also belong to the secret order of nerds and want to give out something to your brotherhood, the Legolas collectible is something you need to check out!
It is a multi-color toy that, just like the previously mentioned option, has a lot of joints (16) and makes up for a great action figure to use in stop motion videos… at least for its price.
Adding more, the coloring and overall details of the figure are also downright exceptional, with a very articulate design per the movie's character.
The only thing that would concern me a bit is the figure's build. But that was to be expected, as it comes for a very low price.
Just use it with caution and there's nothing to worry about.
Best Marvel action figure for stop motion: Marvel Legends Series Thanos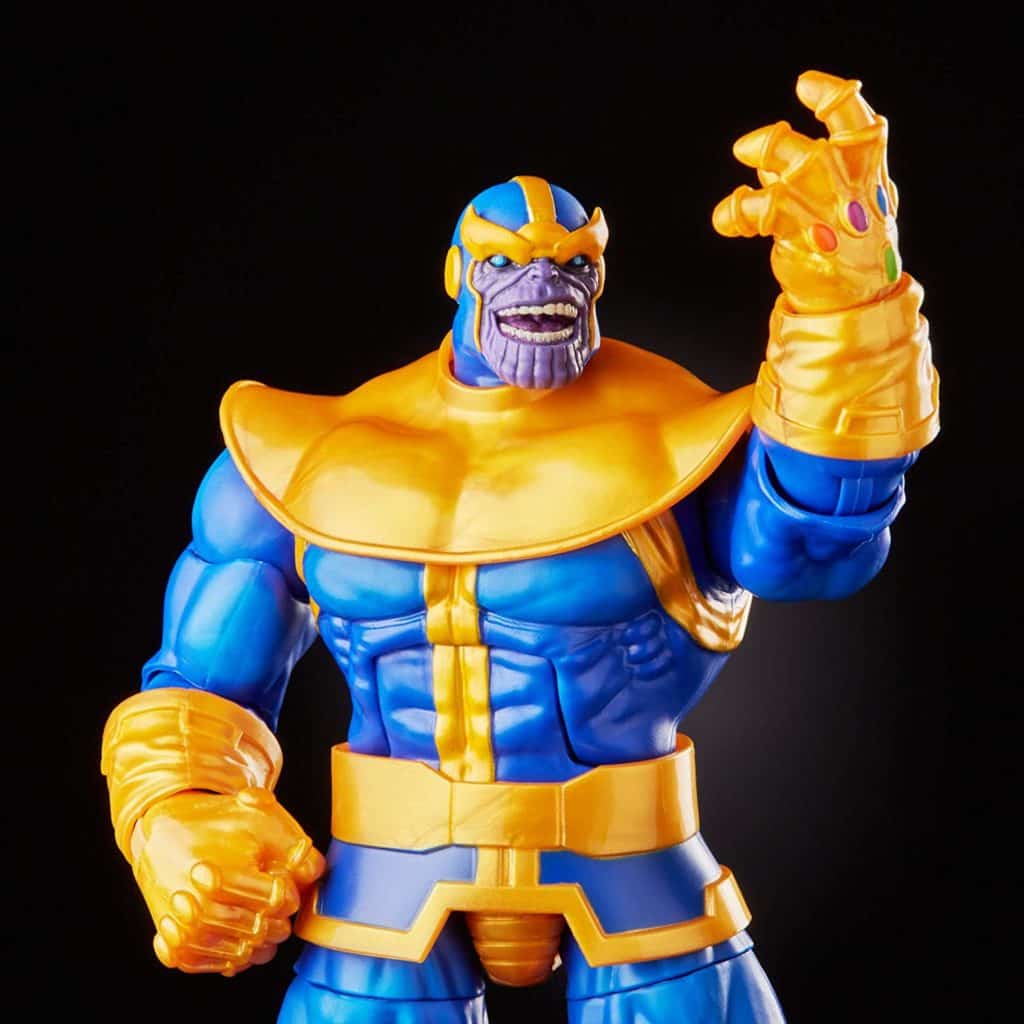 It's been three years since the Avengers Endgame.
The legendary film series got an iconic ending, putting an end to all the crazy theories of the Avengers fandom with it.
However, thanks to these movies and the iconic Marvel comics, fans are still engaged and attached to all the great characters they gave us.
One of them is, of course, the unforgettable supervillain, Thanos.
Where comic and movie fans either loath a supervillain or love him (yes, that's true), their feelings towards Thanos are ambivalent.
That's why he's still the talk of the town among fans, be it random discussions on Facebook fan pages or all the crazy stop-motion superhero fights on Youtube.
If you, too, have great ideas about putting on an action-packed stop-motion superhero show on your Youtube, then the Marvel Legends Series Thanos will interest you greatly.
It's a 6-inch figure that is highly inspired by the appearance of Thanos in the infinity gauntlet comic book arc, with a very superior design and build.
The figure also has excellent articulation with a decent number of joints.
This makes it highly suitable for both stop motion videos and general poses to stand out in your collection.
The extra accessories and insane color detail make it one of a kind.
If you are comic book savvy who loves to own collectibles or are an avid animator, you are sure going to love this one!
Best Star Wars stop motion action figure: Black Series Darth Vader
One of the most legendary villains in popular culture and the greatest villains and fictional characters ever created, Darth Vader, is a character worshipped by Star War fans.
This collectible action figure is made for you if you are one of them.
With one of the most impressive builds, premium design, and numerous poses, it can embellish even the dullest of shelves.
However, the 4 fully articulated limbs also make it a favorite among stop motion artists.
Accompany it with the iconic red light saber, and there you have; a full-fledged Darth Vader ready to take revenge on the rebels!
Though it will cost a bit, every cent you spend on it is worth all the excitement and terror it brings to the video.
Best DC stop motion action figure: Medicom The Dark Knight Joker
Ah! The darkness and intensity the joker brings to every scene!
And thanks to the somewhat experimental approach of DC towards its characters, we now have many versions of the character to accommodate different scenarios.
Nevertheless, what Heath ledger did to the character made it truly immortal and perhaps gave it the cult status it holds today.
That said, this Dark Knight Joker has to be my favorite on this list; it's beautiful, to say the least!
The figure is 6 inches tall, with one of the most impressive detailing on the market.
Accompany it with the amazing articulation, the insane, dark "Why so serious" expression, and all the extra "deadly" accessories like guns, knives, and bazooka, and your stop motion animation is nothing less than the blockbuster movie itself.
Most stop motion and comic savvies often pair the character with Harley Quinn to add more depth to the character, which, in my opinion, can make your animation quite captivating and even more enjoyable.
Just make sure you have deep pockets. It costs a lot!
Best fun stop motion action figure: Spider-Man Marvel Legends Series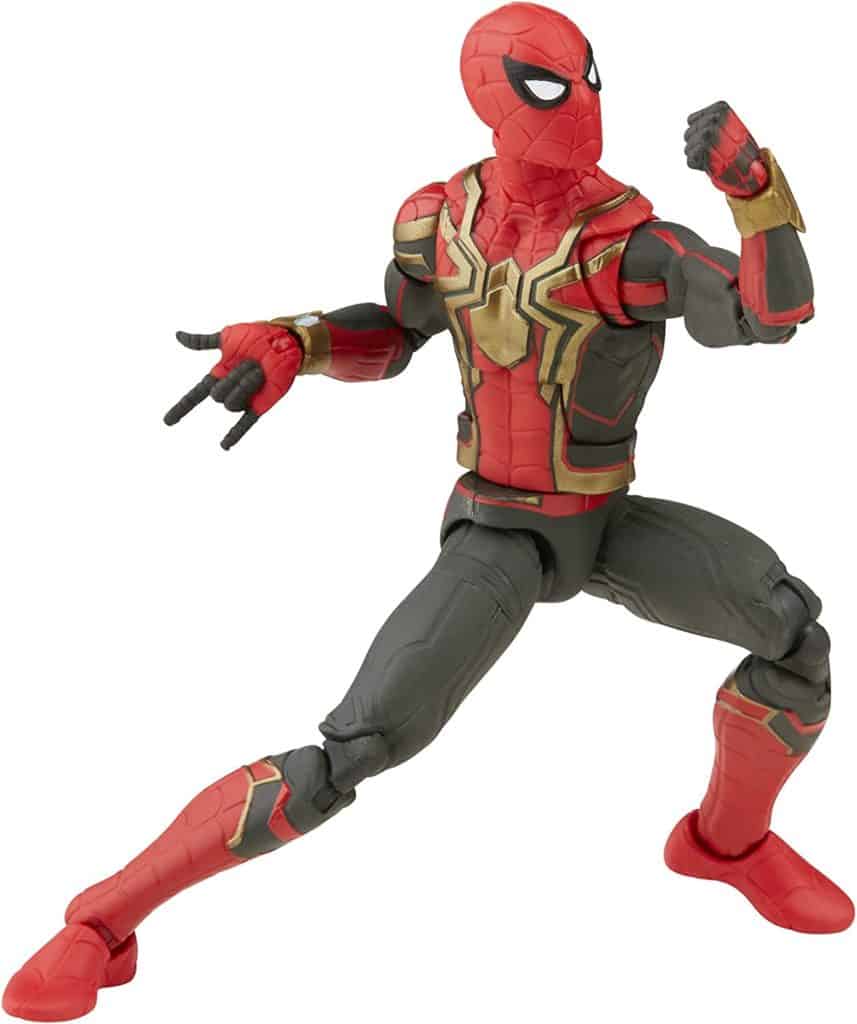 Whether it's comics or the movies, spiderman has that quirky personality that lights up even the most intense of scenes.
This Marvel Legends-inspired action figure keeps that well into account.
It provides the viewers with all the lighthearted fun without compromising on the complex stunts associated with the character.
Apart from the premium design and insane detail that make it a highly embellishing piece, the ridiculous number of joints on the toy are other vital factors that make it suitable for stop motion.
The complex and well-sculpted design allows you to execute all those insane action sequences just the way you like, and in all the creative ways you like!
The extra accessories are just a cherry on top!
All in all, a very decent action figure at quite an affordable price.
Best stop motion action figure for intense fight scenes: Tamashi Nations Ironman Mark 6
Talk of any intense superhero stop motion animation; it is incomplete without iron man kicking… or maybe, burning some ass with all those repulsor blasts.
Anyways, where you can't possibly make them in a stop motion animation without the aid of some top-notch VFX, you sure can imitate them with the Tamashi Ironman action figure.
But that does not even scratch the surface of what Mark 6 has to offer.
Apart from the repulsor beams, the action figure has an optional damaged head and chest to give your scenes all the intensity and drama you need.
Moreover, to ensure your viewers get all the top-notch action and keep your creativity at maximum, there are also 3 pairs of optional hands, back parts, calf parts, forearms, shoulder parts, punch laser effects, and much more.
In other words, the thing is a beast in its own right and will do anything you see in an excellent marvel movie.
Not to mention that the figure has a lot of articulation, ensuring the frame transitions are as smooth as possible.
The wide range of accessories and features makes the piece as versatile as your imagination.
I recommend buying the whole "Battle of Newyork" package to make your videos even more memorable!
Best dark stop motion action figure: McFarlane Toys Spawn The Violator
Try the violator if you like your stop motion animation to be a little dark-themed or are simply a spawn fan.
This giant of an action figure is about 12 inches tall and stands at about 9 when posed.
As it is specially made for stop motion animation, it has about 22 moving parts, allowing maximum movement and fairly good articulation.
There's also a movable jaw to make the figure more lively while adding much-needed gruesomeness to the fight scenes.
You can also take the help of some decent voiceovers to sizzle up the animation. It will only intensify the already violent impression of the toy.
Besides, it is criminally cheap for its quality!
Best stop motion playset: PLAYMOBIL Ghostbusters Firehouse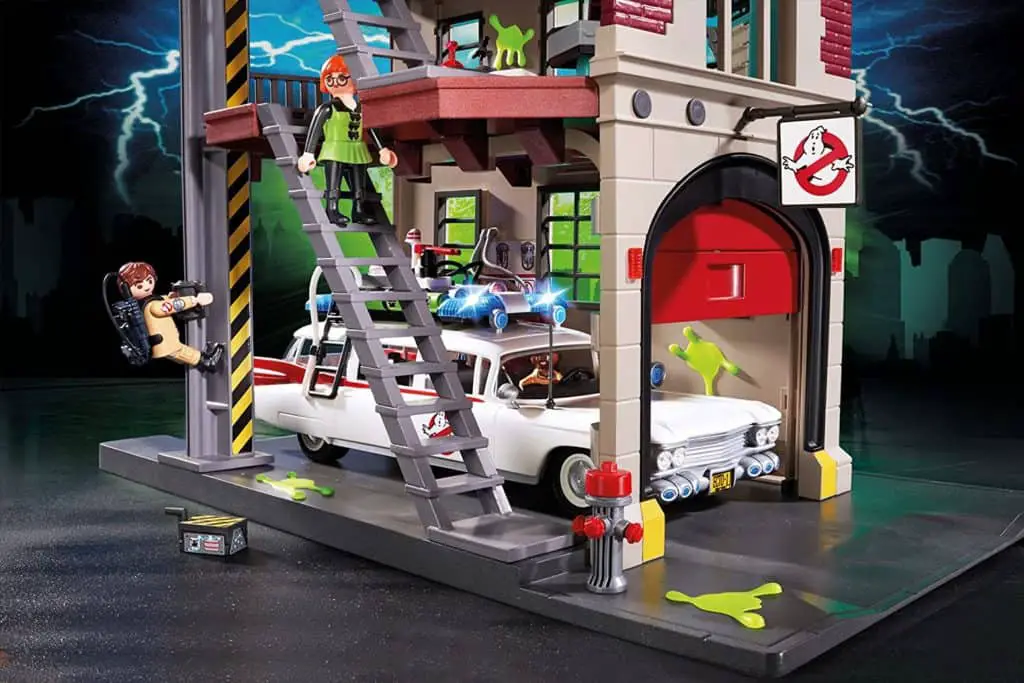 With the PLAYMOBIL Ghostbusters Firehouse, no spook, specter, or haunt will ever be safe again!
Made for lighthearted stop-motion action sequences, the Ghostbuster Firehouse is a complete set that allows you to bring the iconic movie characters to life through lego action figures.
Don't believe me? Chech out this great story for inspiration:
Of course, with your own video you get to choose how the story proceeds and how the ghosthunting tasks end.
Though the set is mainly designed to serve children's delight, it has developed as quite a popular choice for stop motion animators interested in the ghostbusters world.
If you are one of them, there's a good chance you will like it.
Best stop motion action figure for kids: Bumblebee Action Figure
Hah! That was easy! I mean, show me one kid who wouldn't like Bumblebee? Especially when it can actually "transform."
Yes, it's much smaller than what you would expect a giant machine (am I allowed to call him that?) like a transformer to be, but then again, the extra articulation and well-sculpted build make up for it.
You can either buy it as a gift for your favorite kid to complete his collection or for yourself to make some cool animations. The choice is yours!
Conclusion
Your skill and creativity are the only difference between an average stop motion animation and a great stop motion animation.
There's not even a little doubt about that.
But what is its use if you don't have the equipment to back it up?
I mean, it's like playing the right notes on an untuned guitar; your technique is correct, but the sound produced would hardly comply.
If you have been facing the same dilemma until now, it's high time you start taking the importance of figures seriously and invest some money into buying good action figures.
To help you on your quest, I tried to play my part and gave you a roundup of some of the best action figures currently available in the market, specially designed for stop motion animation.
Next, find out what other equipment you need to make stop motion videos
Hi, I'm Kim, a mom and a stop-motion enthusiast with a background in media creation and web development. I've got a huge passion for drawing and animation, and now I'm diving headfirst into the stop-motion world. With my blog, I'm sharing my learnings with you guys.