What equipment do you need for stop motion animation?
I love creating free content full of tips for my readers, you. I don't accept paid sponsorships, my opinion is my own, but if you find my recommendations helpful and you end up buying something you like through one of my links, I could earn a commission at no extra cost to you.
Before you get started with stop-motion animation, you'll need the right equipment that can help you produce your own animations without having a studio.
One of the main questions people ask before starting is what kind of equipment is necessary.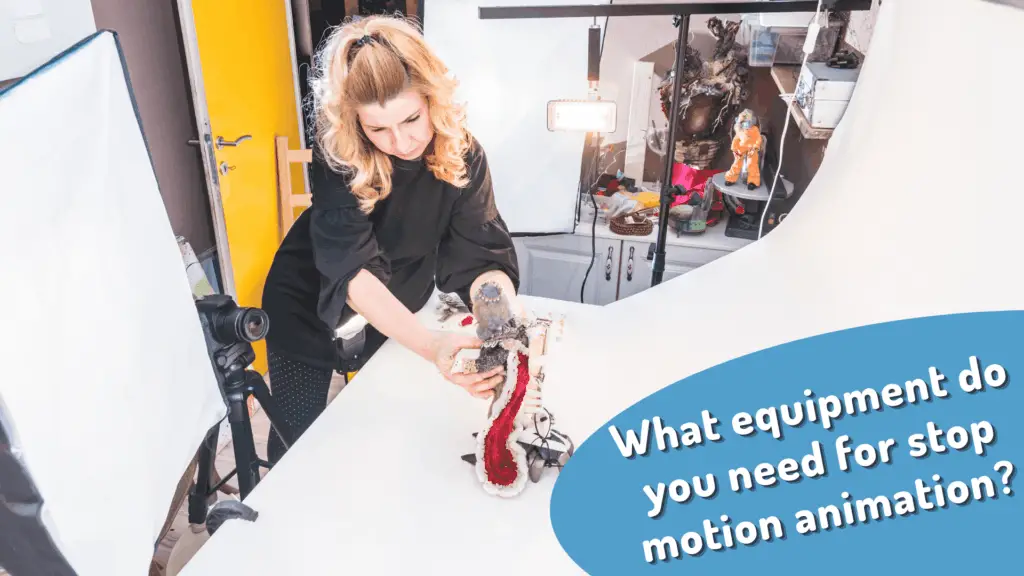 Contrary to popular belief, you don't need fancy equipment to make stop motion films. There are many basic pieces of equipment as well as more professional options but it depends on budget and how pro you want to go.
The good news is you can create amazing stop-motion animation with your smartphone, tablet, or camera.
To make stop motion animation films, you need the following basic equipment:
camera
tripod
lights
puppets or clay figures
editing software or apps
In this article, I'm sharing the details on how to find and use each of these and help you start animating.
Stop motion equipment explained
Stop motion animation is a versatile animation style. Unlike motion pictures with human actors, you can use all kinds of objects as your characters and props.
Also, when it comes to shooting the frames, editing them, and making the film, you can use various cameras, phones, and tools.
Let's look at the most important ones below:
Animation style
Before you can select the equipment you need for your stop motion movie, you have to decide on the animation style.
Getting started with your own stop motion storyboards
Subscribe to our newsletter and get your free download with three storyboards. Get started with bringing your stories alive!
We'll only use your email address for our newsletter and respect your privacy
Choosing your animation style is one of the most difficult decisions. 
Be sure to look for inspiration in other stop motion films to see whether you prefer claymation, puppet animation, paper models, toys, or even things like 3d printed figurines.
The thing is that before you can start making your characters and backgrounds you need to gather the building and crafting materials to make all the puppets.
There are plenty of creative ideas you can use to make stop motion films.
Stop motion animation kit
If you're just starting out, you can always choose a stop motion animation kit with some basic robots or figurines, a paper background, and a phone holder.
There are many cheap kits like the one I just mentioned which are suitable for adults and kids when learning stop motion animation techniques.
For kids, I can recommend the Zu3D Animation Kit. Many schools use kits like these to teach children the basics of stop motion animation.
Everything beginners need is included like a handbook, green screen (here's how to film with one), set, and some modeling clay for figurines.
Also, you get a webcam with a microphone and a stand. The software helps kids shoot, edit, and speed up slow down the frames to makes the perfect movie.
I have written more about this kit and what you need to get started with claymation here
Armatures, puppets & props
Your stop motion characters are puppets that can be made out of clay, plastic, wire armature, paper, wood or toys. Actually, you can use whatever you want to make your figurines.
To make armatures, you need to get a flexible wire. Aluminum animation wire is the best kind because it holds its shape so you can bend it in any way necessary.
Aluminum is great for making the internal skeleton for stop motion characters. But, you can also use it to create unique props or even use it to hold up the props while you're shooting the video.
The great thing about stop motion animation is that you can use any toys, materials, and objects for the film.
Using different objects for puppets and props will help you define your animation style. So, don't be afraid to experiment.
To keep your puppets in place and flexible, you can also look at the stop motion rig arms I've reviewed here
Digital or paper storyboard
In order to create a coherent and creative story, you must create a storyboard first.
If you choose the old-school route, you can use pen and paper to write down the plan for every frame but it takes a while.
Once you've done the imaginative work and thought of all the details, it's better to use digital storyboard templates.
There are plenty of templates available online and then you fill in each section with the action details so you can stay organized and on track.
3D Printer
You can find 3D printers at pretty affordable prices these days and these can be extremely useful when working on stop motion movies.
I like to call it the perfect tool for those who don't like crafting and creating figurines and props from scratch. Making the armature and the clothes is time-consuming and quite hard.
A 3D printer is an ideal solution because you can be very creative and imaginative without having to work with all the materials.
You can print nice quality items for a fairly reasonable price for your film. You can get creative with colors, characters, props, and sets to create a fully immersive film world.
Camera / smartphone
When you think of filming, you probably think you need a large DSLR with all the latest modern features. The truth is that you can film on a budget digital camera too, a webcam, and your smartphone also.
Before you start, just pick a photography tool that is within your budget and think about how "pro" you want your movie to be.
Webcam
Although they seem a bit outdated, webcams are an easy way to film your movies. Also, these devices are quite cheap and you can even use the laptop, phone, or tablet's built-in webcam to capture your images.
Most webcams are compatible with the stop-motion software with a simple USB connection. Thus, you can edit and put everything into a sequence as soon as you're done capturing the photos.
The advantage of webcams is that they're small and they rotate so you can take the shots quicker. Therefore, you have many options when you frame each shot even though your set is tiny.
Digital camera
To shoot your animation, you can use a digital camera like the Canon Powershot or something even much cheaper.
The point is that you need a camera that takes good quality photos and has an SD card slot so you can fill it up with thousands of images.
But, if you want to get serious about stop motion animation, a professional DSLR camera is the best option. All professional animation studios use DSLR cameras to create their feature films, animated series, and commercials.
A professional camera, like the Nikon 1624 D6 Digital SLR Camera costs over 5 or 6 thousand, but you'll get tons of use for many years to come. If you are creating an animation studio, it's a must-have!
Along with the camera, you need to grab some lenses that allow you to capture wide-angle or macro shots, which are important frames for stop motion movies.
Smartphone
The quality of phone cameras now has made them a viable solution when starting out in creating your own stop-motion animations for the first time. 
A smartphone comes in very handy because you can have all the stop motion apps on there but you can also shoot photos.
iPhone and Android cameras are quite good these days and offer high-resolution photos.
Tripod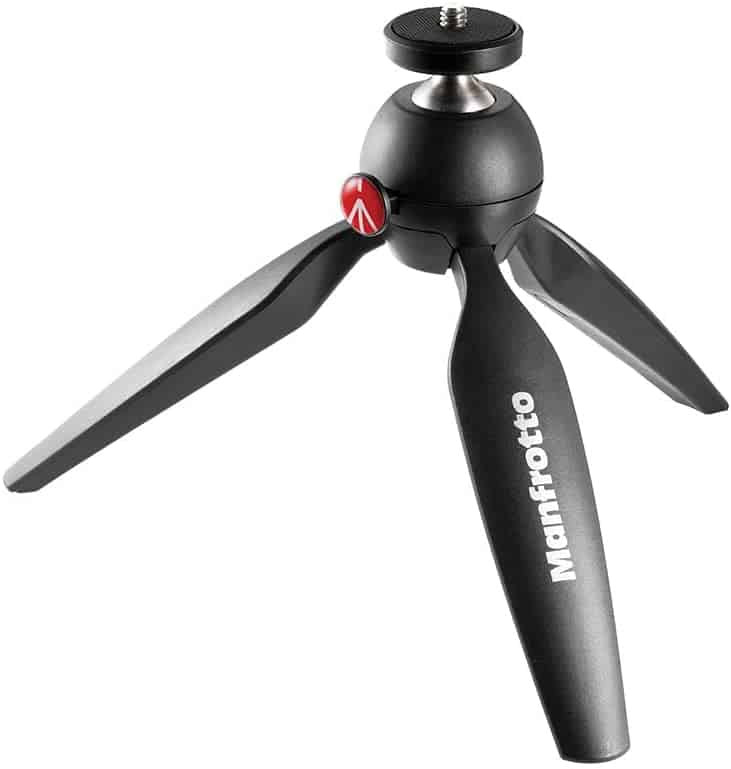 The role of the tripod is to stabilize your camera so the shots don't look blurry.
There are small tabletop tripods for your phone and then you've got tall and large tripods for larger equipment.
If you want to use a large tripod to shoot your live-action film, you need to be careful because your backdrop and puppets are small and the tripod can be too far away.
There are some great small and affordable tripods like the mini Manfrotto which you grip with your hand and hold close to the stop motion setup.
It's suitable for smaller digital cameras and larger DSLR too.
Every stop motion animation kit needs a tripod that can fit on your set table. The smaller ones are quite sturdy and sit well without falling over.
Video stand
If you prefer to shoot your stop motion film with a phone, you also need a video stand, also known as a smartphone stabilizer. It prevents blurry and unfocused shots.
When you work with a small set and tiny figurines, it's best to shoot some of the frames from above. A video stand lets you take complex overhead shots and succeed when shooting all of the camera angles.
You attach the video stand to the table and move it around because it's flexible. All the high-quality overhead images will make your film look much more professional.
Editing software
There are many editing software options to choose from – some are designed for smartphones and tablets, while others are for desktop and laptop editing.
You can try your hand with something basic like Moviemaker.
Depending on your skill level, you can use free or paid software to make your motion animations.
The most popular and arguably the best software preferred by animators is Dragonframe. It is one of the industry leaders and even used by famous stop motion studios like Aardman.
The software is compatible with almost any camera and it has an easy-to-use interface with modern features which also helps you discover new techniques.
There's also another software called AnimShooter but it's more suitable for beginners than pros. It offers fewer features and works on PCs.
As a beginner, you can start off with simple software because those have a user-friendly interface and are easier to use. After all, you need it to combine the frames into an animated film.
If you want to splurge on software, I recommend Adobe Premiere Pro, Final Cut, and even Sony Vegas Pro – all you need is a PC and you can begin creating movies.
Onion skinning feature
When buying or downloading software, look for one essential feature called onion skinning. No, it has nothing to do with cooking, but it helps you arrange your objects in your frame.
Basically, you enable the feature and then the previous frame only appears as a faint image on your screen. The current frame you view then overlays and you can see how much your objects have to move on the screen.
This is helpful if you make a mistake or knock your characters over while shooting. With the onion skinning enabled, you can see the old setup and scene so you can re-shoot successfully.
After you master the first editing process, you can get post-production editing software that lets you remove unwanted objects from the shot (i.e wires).
Also, you can color correct and make finishing touches for professional-looking animations.
Apps
There are many stop motion apps, but few of them are worth trying.
Let's take a look at the best:
Stop Motion Studio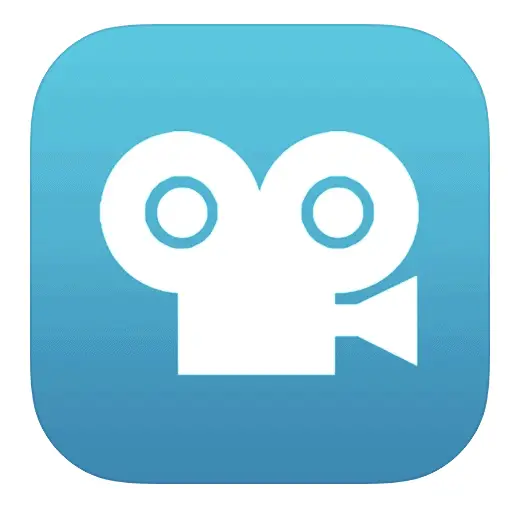 Even if you're only vaguely familiar with stop motion animation, you've likely heard about this editing software called Stop Motion Studio.
It's probably the best stop motion animation app for use on smartphones and tablets.
You get access manually to all necessary functions like adjusting the ISO, white balance, and exposure but since it's a cross-platform app, it's versatile and makes controlling the camera settings for your stop motion shoot easy.
Then, as you shoot, you can choose the manual focus or autofocus.
With the guide's help, you can move all the objects within the shot for added precision. There's a built-in timeline that makes it possible to quickly navigate all the frames.
You can also change the background, add visual effects and even make a cool soundtrack for your movie. The advantage is that you can do all of these things on your phone (like with these camera phones) (like with these camera phones).
The basic features are free and then you can pay for additional features like 4k resolution in the app.
The bottom line is that you can make the whole stop motion animation on your phone without a computer – something that would've been impossible just a few years ago.
Download the app for iOS here and for Android here.
Other good stop motion apps
I want to give a quick shoutout to some other apps:
iMotion – this is a good app for iOS users. If you want to make an animation on your iPhone or iPad, you can even make super long film because there is no time limit. Another benefit is that you can export the movie in 4K.
I can Animate – this app works on Android and iOS. It is great for beginners because the app has a straightforward interface. It guides you through taking the photos straight from the app and tells you when to press the button for a new frame. Then you can edit and export your movie quite fast.
Aardman Animator – The Aardman Animator is for beginners and you can make stop motion films on your phone, in a style similar to the famous Wallace & Gromit animations. It's available for both Android as iPhone or iPad users.
Lighting
Without proper lighting, you can't make a good-quality movie.
A stop motion animation requires consistent light. You have to remove any flickering caused by natural light or unregulated light sources.
When shooting stop motion movies, you never want to use natural light because it's uncontrollable. Taking all the photos takes a long time so the sun will probably move around too much and cause flicker problems.
Make sure you cover up all the windows and make sure to block out all the natural light. Just your regular curtain won't do. You can use black fabric or even cardboard to completely cover your windows.
After that, you need controlled lighting which is best provided by a ring light and LED lights.
These lights are affordable and quite durable.
While you can get battery-powered LED lights most experts recommend one that you can connect to a power source so it doesn't run out while you're filming! Imagine how inconvenient that would be.
You can use a ceiling lamp if it's close to your set but, the ring light is a better option because it offers powerful lighting. You can even buy small tabletop ring lights and you can place them right next to your set.
Professional studios use specialized lighting in different areas of the studio. There are some special lighting kits like Dedolight and Arri, but those are only necessary for a professional stop motion movie.
Conclusion
The best thing to take into consideration when thinking about trying stop-motion animation is that no matter what resources you have available, it is completely possible to make them work to your advantage. 
Whether you are filming on a professional camera or a phone, creating your own props, or animating things you find around the house, as long as you have a creative idea and some patience you can make compelling stop-motion animations.
Hi, I'm Kim, a mom and a stop-motion enthusiast with a background in media creation and web development. I've got a huge passion for drawing and animation, and now I'm diving headfirst into the stop-motion world. With my blog, I'm sharing my learnings with you guys.