Edit Gopro video | 13 software packages and 9 apps reviewed
I love creating free content full of tips for my readers, you. I don't accept paid sponsorships, my opinion is my own, but if you find my recommendations helpful and you end up buying something you like through one of my links, I could earn a commission at no extra cost to you.
Want to edit your awesome action videos from your Gopro? You're in the right place!
While GoPro makes it easy to create videos (it's also still one of my top cameras for best videos), it takes the right software to edit all those clips into something usable and shareable.
In this post, you will learn about your options for great GoPro editing software. I cover both free and premium programs – for both Windows and Mac.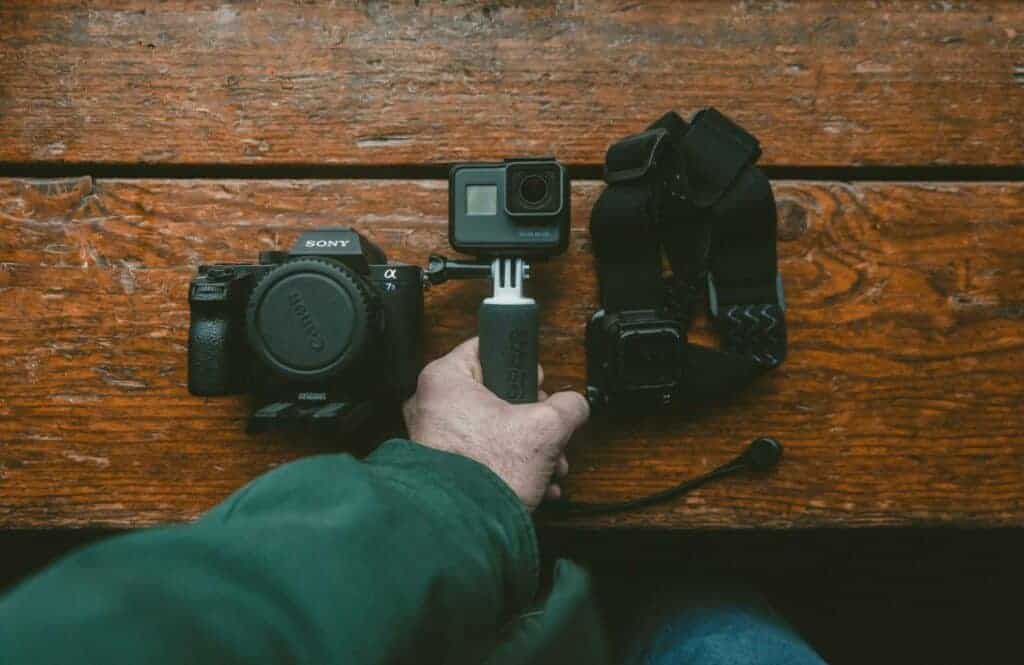 The list contains the best options for editing your GoPro video, based on user ratings and sales volume. And while these are all well-rated, some just don't work for me.
I cover it all in this post. Not interested in premium software? Do not worry. I also have the best free GoPro editing software.
Best software to edit Gopro video
Before I get into all the details, here are the programs you should check out:
Quik Desktop (Free): Best Free GoPro Software. This is why. Quik Desktop was created for their imagery. It comes with some great presets and it's easy to combine clips, speed up/slow down footage, and render for a variety of platforms (including YouTube, Vimeo, UHD 4K or custom). It's free and has good tutorials, but it's not for creating more advanced footage for the professional or novice youtuber.
Magix Movie Edit Pro ($70) Best Consumer GoPro Software. Here's why: For just seventy dollars, you get 1500+ effects/templates, 32 editing paths, and motion tracking. I like this program and it comes highly recommended and has a decent feature set.
Adobe Premiere Pro ($20.99/month). Best Premium GoPro Software Here's why: If you're making a living with video editing, you should choose Premiere Pro from Adobe. This is the best, cross-platform (Mac and Windows) premium video editor (check out my full premiere pro review here)
GoPro Editing Software Options
Let's get started with the full list! Here are the GoPro editing software options that I will cover in this post.
The options in this list are dominated by a few companies. Apple, Adobe, Corel, and BlackMagic Design each have two programs. Magix has three programs – now with their acquisition of Sony's Vegas line.
In addition to the above video focused options. you can also edit video with Adobe Photoshop and Lightroom.
Here's what I'm using: I used Quik to start with as a base and it comes with it for free. When I moved to more professional recordings, I switched to Adobe Premiere Pro.
Getting started with your own stop motion storyboards
Subscribe to our newsletter and get your free download with three storyboards. Get started with bringing your stories alive!
We'll only use your email address for our newsletter and respect your privacy
It's complicated and has a steep learning curve but it's more than worth the investment if you want to go Pro.
Quik Desktop (Free) Windows and Mac
Quik Desktop Gopro video editor. This is a solid video editing software, especially since it is free. It takes some getting used to, but once you get the hang of it, it's super easy to do great video editing.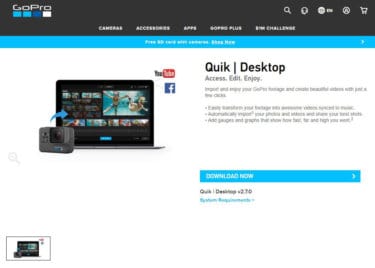 Quik is aptly named: you can quickly create awesome videos from your recordings (and sync them with music). Automatically import your photos and videos and share the best ones.
Video formats supported: mp4 and .mov. Only supports GoPro video and photos. This means you won't be able to use Quik to edit footage from your other cameras, which can become quite a drawback as you progress and you'll probably want to at least integrate your phone's (if you've got a good camera phone like these) video recordings.
Video resolution supported: from the super basic WVGA to the massive 4K video. Editing 4K video requires more video RAM: Under 4K resolution, you need a minimum of 512MB of RAM (more is always better). For 4K video playback you need at least 1GB RAM on your video card.
Movement tracking: No
Additional Features: Auto import your GoPro media and update your GoPro camera firmware (Supported models include: HERO, HERO+, HERO+ LCD, HERO3+: Silver Edition, HERO3+: Black Edition, HERO4 Session, HERO4: Silver Edition , HERO4: Black Edition HERO5 Session, HERO5 Black).
Use Gauges in Quik to show your GPS path, speed, elevation traffic with overlapping gauges and graphs.
Adobe Premiere Pro Mac OS and Windows
This is the full pro version of Adobe Premiere Elements. It can do anything you want – and about 100x more. While its depth of features makes it powerful, it's also what makes it a poor choice for most content creators.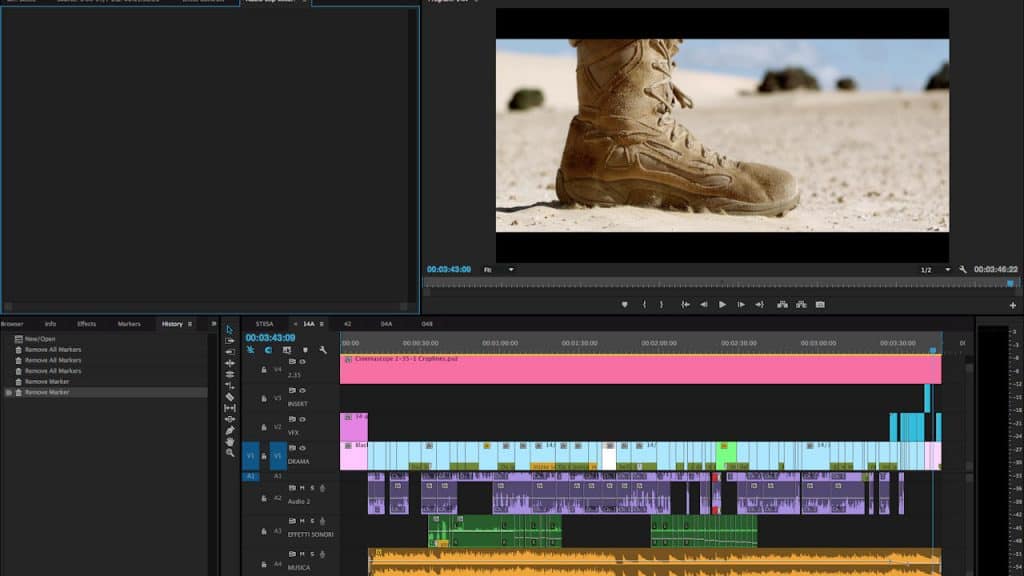 Ready to become a Hollywood blockbuster? Many key movie footage (including Avatar, Hail Caesar!, and The Social Network) were all cut on Adobe Premiere.
Unless you have many days (to learn the basics) or many weeks (to become proficient), this isn't the best choice for the average GoPro user. This is where you really come when you want to do more with your video material.
While this is amazing software, it is best suited for the more advanced production, or someone with a lot of free time and not so much to do.
Video formats supported: everything.
Video resolution supported: everything the GoPro camera can produce – and much more.
Movement tracking: Yes
Additional Features: The list is long.
Where to Buy: Here at Adobe
Price: month, subscription.
Final Cut Pro Mac OS X
This Mac-only software will give you some incredible editing capabilities. It's similar in level to Adobe Premiere Pro, but for Mac: both powerful and complicated.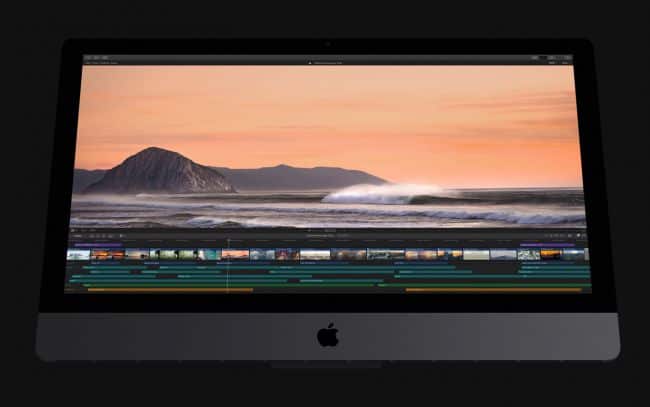 Over 40 major movies have been cut on Final Cut Pro including John Carter, Focus and X-Men Origins. Unless video editing is your livelihood or you have the time to delve into it, there are probably better options.
But if you want to go for top-quality work after spending a lot of time shooting great GoPro footage, it's the best option on MAC to consider.
Video formats it supports: everything. I couldn't find an excluded format.
Video resolution that handles it: everything GoPro does and more.
Movement tracking: Yes
Additional features: color layout, masks, 3D titles and custom effect settings.
Where to buy: Apple.com
Magix Movie Edit Pro Windows w/ Android App
Magix GoPro editing software. This is a dynamic piece of software. The list of features reads more like a premium program than one that costs just a fraction of that.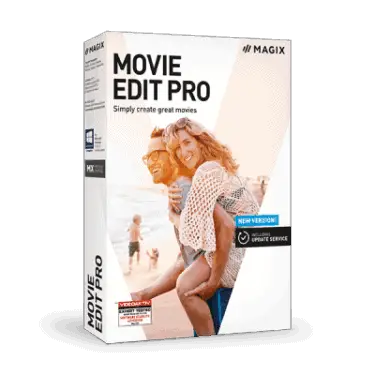 Magix video editor comes with 1500+ templates (effects, menus and sounds) for fast, professional videos. They have a great set of short video tutorials.
It has 32 multimedia tracks. This is significant compared to other base modes that have a few other tools. I can't display video editing that takes more than 32 tracks and that's the limit of this software.
It's easy to use, feature-rich, and only $70.
Video formats it can handle: In addition to the GoPro MP4 format, it also handles (DV-)AVI, HEVC/H.265, M(2) TS/AVCHD, MJPEG, MKV, MOV, MPEG-1, MPEG-2, MPEG-4, MXV, VOB, WMV (HD)
Video resolution it can handle: up to 4K / Ultra HD
Motion Tracking: Object tracking allows you to pin text titles to moving objects and to pixelate license plates and people's faces (for privacy).
Additional features: 1500+ templates, additional app on Android and Windows tablets.
Where to buy: Magix.com
Cyberlink PowerDirector Ultra Windows
While I still haven't used CyberLink, I like the look of this software. Hundreds of my readers have chosen to use this PowerDirector to edit their GoPro footage and have been very satisfied overall.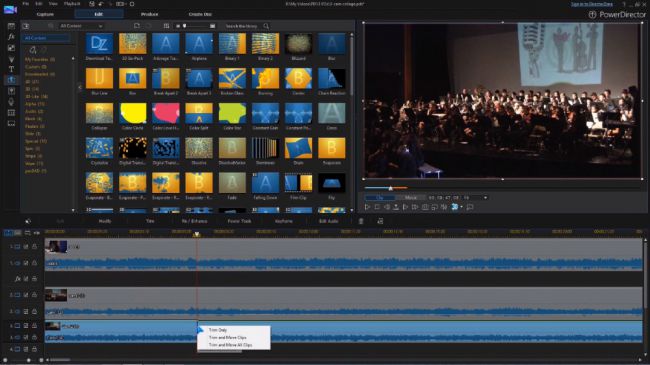 It was made with action cameras in mind. It can edit up to 100 media tracks simultaneously. And it has a powerful MultiCam Designer feature that allows you to switch between 4 simultaneous camera recordings.
Footage can be synchronized based on audio, time code or time used. It has one-click color correction, customizable design tools (transcription designer, title and subtitle designs), and has integrated video collages.
It can also edit footage from a 360º camera – such as the GoPro Fusion. PowerDirector is a pick of 10-Time Editors and rated 4.5 out of 5 by PCMag.com.
"PowerDirector continues to lead the way in consumer video editing software. The latest version's pre-cooked, nested projects and advanced title features bring it closer to the professional level."
PCMag, USA, 09/2018
Video formats it can handle: H.265 / HEVC, MOD, MVC (MTS), MOV, Side-by-side video, MOV (H.264), Top-bottom video, MPEG-1, Dual-Stream AVI, MPEG -2, FLV (H.264), MPEG-4 AVC (H.264), MKV (Multiple Audio Streams), MP4 (XAVC S), 3GPP2, TOD, AVCHD (M2T, MTS), VOB, AVI, VRO, DAT , WMV, DivX *, WMV-HD, DV-AVI, WTV in H.264 / MPEG2 (multiple video and audio streams), DVR-MS, DSLR video clip in H.264 format with LPCM / AAC / Dolby Digital audio
Video resolution processing: up to 4K
Movement tracking: Yes. I haven't used it yet, but the tutorial video makes it look really simple.
Additional Features: With 30 animated theme templates, all you need to do is drag and drop your content to create amazing videos.
Check prices and availability here
Corel VideoStudio Ultimate Windows
It's been over 12 years since I used a Corel product, but this video editor caught my eye. This version comes with a multi-camera editor, editing up to six different cameras in one project.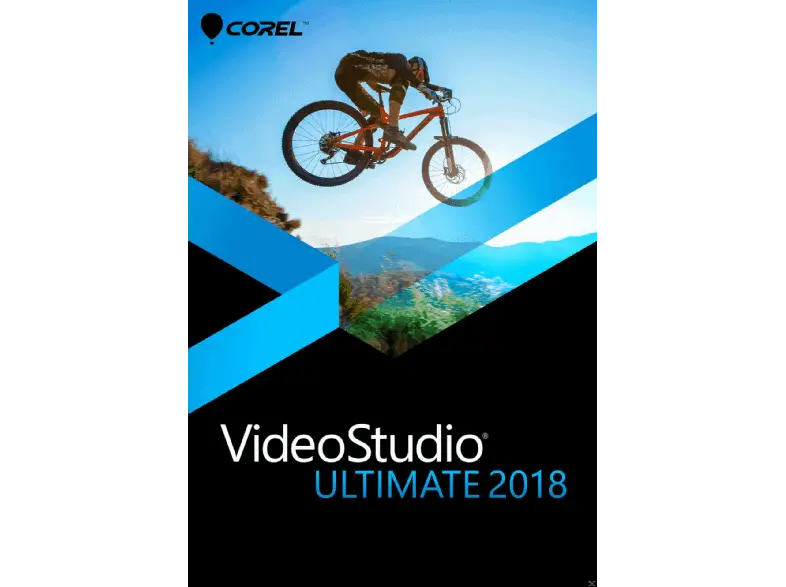 The cheaper Pro version will edit footage from up to four cameras in the same project. There are presets for beginners (FastFlick and Instant Projects) and advanced settings (stabilization, motion effects and color correction).
Edit up to 21 video tracks and 8 audio tracks in each project.
Video formats handling: XAVC, HEVC (H.265), MP4-AVC / H.264, MKV and MOV.
Video resolution processing: up to 4K and even 360 video
Movement tracking: Yes. You can track up to four points in your video at the same time. Easily hide logos, faces or license plates or add animated text and images.
Additional Features: Also create time-lapse, stop motion and screen capture video.
Corel also makes another video editing program called Roxio Studio. Although it is capable of editing, it is primarily intended for DVD making and will not be suitable for your GoPro videos.
Check Video Studio Ultimate here
Corel Pinnacle Studio 22 Windows
This is a popular choice. Corel also makes a supporting premium app for iOS (Basic and Professional). The desktop version consists of three levels (standard, plus and ultimate).
The details in this profile are based on the entry level version. Some advanced features (4K editing, motion tracking, effects) are only available in Plus or Ultimate versions.
The basic version comes with 1500+ transitions, titles, templates and 2D/3D effects. The standard entry-level version seems to have been stripped down to compete with some of the other options on this list.
Video formats it can edit: [Import] MVC, AVCHD, DV, HDV, AVI, MPEG-1/-2/-4, DivX, Flash, 3GP (MPEG-4, H.263), WMV, QuickTime (DV, MJPEG, MPEG-4, H.264), DivX Plus MKV. [Export] AVCHD, DVD, Apple, Sony, Nintendo, Xbox, DV, HDV, AVI, DivX, WMV, MPEG-1/-2/-4, Flash, 3GP, WAV, MP2, MP3, MP4, QuickTime, H .264, DivX Plus MKV, JPEG, TIF, TGA, BMP, Dolby Digital 2ch
Video resolutions: 1080 HD video. For 4K Ultra HD, you'll need to buy the more robust Pinnacle Studio 19 Ultimate.
Motion Tracking: Not available in the standard version. Both Plus and Ultimate versions offer this feature.
Additional Features: All versions offer multi-camera editing [Standard (2), Plus (4) and Ultimate (4)]. The standard version comes with a 6-track editing timeline and lots of presets that are great for beginners.
Check out Pinnacle Studio here
Vegas Movie Studio Platinum Windows
This consumer-level software has a number of user-friendly features. For example, with Direct Upload you can upload your video directly to YouTube or Facebook from within the application.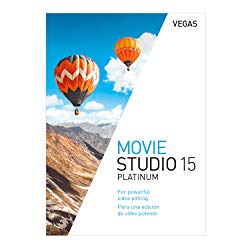 With the instant color matching function, two different scenes appear as if they were taken on the same day, at the same time, and with the same filter.
The basic version (Platinum) comes with 10 audio and 10 video tracks – perfect for 99% of all video editing. It is also equipped with more than 350 video effects and more than 200 video transitions.
I've been using Vegas Movie Studio for many years and it's super powerful. The basic version is a great upgrade from Quik Desktop. As you need more features, you can easily upgrade within the Sony line.
There are three more editions (Suite, Vegas Pro Edit and Vegas Pro) each with increasing power and features.
VEGAS Movie Studio Video Formats: AAC, AA3, AIFF, AVI, BMP, CDA, FLAC, GIF, JPEG, MP3, MPEG-1, MPEG-2, MPEG-4, MVC, OGG, OMA, PCA, PNG, QuickTime® , SND, SFA, W64, WAV, WDP, WMA, WMV, XAVC S.
Video resolutions: up to 4K.
Movement tracking: Yes.
Additional features: color matching, image stabilization, easy slideshow creation and color correction, all help create decent videos – in less time.
Vegas Pro 16 Suite Mac OS X and Windows
Catalyst focuses on high-speed production of 4K, RAW and HD video. Set up specifically for action camera images (including GoPro, Sony, Canon, etc.).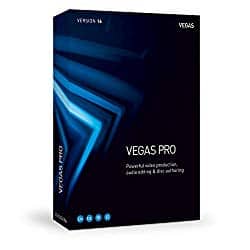 It is touch and gesture enabled and works on both Mac OS and Windows. Catalyst Production Suite includes "Prepare" and "Edit" modules.
This is powerful, flexible software at a price to match.
VEGAS ProVideo file formats: Sony RAW 4K, Sony RAW 2K, XAVC Long, XAVC Intra, XAVC S, XDCAM 422, XDCAM SR (SStP), DNxHD, ProRes (OS X), AVC H.264 / MPEG-4, AVCHD , HDV, DV, XDCAM MPEG IMX, JPEG, PNG, WAV and MP3.
Video Resolutions: 4K
Movement tracking: not present
Check prices and availability here
Adobe Premiere Elements Windows and Mac
This is a stripped-down basic version of Adobe Premiere Pro. While I'm a big fan of Photoshop, Bridge, and Illustrator, I'm not a big fan of this stripped-down video editing from Adobe.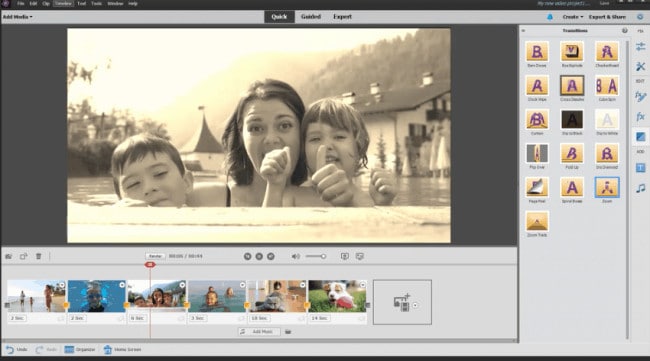 A few years ago I watched Premiere Pro (I still have a CS6 version installed) and found it overwhelmingly complicated.
It's not that they don't make a good product. Their quality is solid and when you get into it I think it's one of the best tools you can get for video editing.
With Premiere Elements you can order, tag, find and view your videos and photos.
Video Formats: In addition to GoPro MP4 format, it also handles Adobe Flash (.swf), AVI Movie (.avi), AVCHD (.m2ts, .mts, .m2t), DV Stream (.dv), MPEG Movie (.mpeg .vob, .mod, .ac3, .mpe, .mpg, .mpd, .m2v, .mpa, .mp2, .m2a, .mpv, .m2p, .m2t, .m1v, .mp4, .m4v , . m4a, .aac, 3gp, .avc, .264), QuickTime Movie (.mov, .3gp, .3g2, .mp4, .m4a, .m4v), TOD (.tod), Windows Media (.wmv, .asf ).
Video resolutions: up to 4K.
Movement tracking: Not available.
Additional features: animated titles, powerful color correction, image stabilization and simple video speed / delay functions.
Animoto Online Video Editor with iOS/Android Apps and Lightroom Plugin
This is the only web-based video editor on the list. Their combination of web-based editor and iOS/Android apps make this an attractive choice.
Since it is web based, you do not download any software. Log in and start using it right away. This subscription-based software as a service (SaaS) program is great for a few reasons.
You don't have to worry about the cost of upgrading (time and money) when the new version comes out. And you can use their computing power to display your videos.
In general, a SaaS video editing program should be much more stable (and fast) than software installed on an older home computer.
Something I discovered in their Help section is that they limit video uploads to just 400MB. While this sounds like a lot, it doesn't take long to reach 400MB.
For example, the Gopro Hero4 Black that shoots 1080p at 30fps generates 3.75MB of data per second (3.75MBps or 30Mbps) so that's not a whole lot to edit.
That means you hit your Animoto limit in 107 seconds (or 1 minute 47 seconds) of the average video. Switch to 4K resolution and you'll reach your limit in just 53 seconds.
Handled video formats: MP4, AVI, MOV, QT, 3GP, M4V, MPG, MPEG, MP4V, H264, WMV, MPG4, MOVIE, M4U, FLV, DV, MKV, MJPEG, OGV, MTS and MVI. Video clip uploads are limited to 400MB.
Video Resolutions: Resolutions vary. 720p (personal plan), 1080p (professional and business plans).
Movement tracking: not present.
Additional Features: I like the web-based editing with the option for iOS and Android apps. Check the upload limit to make sure you can edit all your recordings.
Where to Buy: Animoto.com
Price: Ranges from $8 to $34 per month when purchased on an annual plan.
Davinci Resolve 15 / Studio Windows, Mac, Linux
If you want to produce Hollywood-quality movies (or at least have full creative control), this Davinci solution should be at the top of your list.
This is the only professional video editor that runs on all popular platforms: Windows, Mac and Linux.
And this is the first video editor that combines professional online/offline editing, color correction, sound post production and visual effects in one tool.
Download the free version or buy the full version (Davinci Resolve 15 Studio). DaVinci Resolve 15 is the standard for high-end post-production and is used for finishing more Hollywood feature films, episodic television shows and TV commercials than any other software.
Fusion effects include: vector painting, rotoscoping (isolating objects to quickly animate custom shapes), 3D particle systems, powerful keying (Delta, Ultra, Chroma, and Luna), true 3D compositions, and tracking and stabilization.
Video formats: Hundreds of formats (minimum 10 pages). It is unlikely that you have a format that is not supported by DaVinci Resolve.
Video resolutions: all resolutions.
Movement tracking: Yes
Additional features: advanced trimming, multicam editing, speed effects, timeline curve editor, transitions and effects. Also color correction, Fairlight audio and multi-user collaboration.
Where to get it: Download the free version or buy the full studio version
iMovie for Mac (Free) iOS
This is great software for Mac users. In addition to footage captured with the iPhone and iPad, it also edits 4K video from GoPro and many cameras such as GoPro (including DJI, Sony, Panasonic, and Leica).
Like GoPro Studio's templates, iMovie offers 15 movie themes with titles and transitions. This speeds up your editing process and gives it a professional (or playful) feel.
Video formats: AVCHD / MPEG-4
Video resolutions: up to 4K.
Movement tracking: not automatic.
Additional Features: The ability to start editing on your iPhone (iMovie for iOS) and finish editing on your Mac is quite nice.
Where to get it: Apple.com
Price: free
Mobile apps to edit Gopro
There are also some mobile apps for editing GoPro video. Many of these integrate with the full programs above.
Splice (iOS) free. Acquired by GoPro in 2016, this app is highly rated. It edits videos and makes short films. Available on iPhone and iPad.
GoPro App for free. (iOS and Android) Also purchased in 2016, Replay Video Editor (iOS) was relaunched as a GoPro app on Android devices.
PowerDirector by CyberLink (Android) Free. Multiple track timelines, free video effects, slo-mo and reverse video. Output at 4K. Highest rated.
iMovie (iOS) Free This is a lightweight and easy-to-use video editor. Just copy your video clips to your iPhone or iPad and get started.
Antix (Android) Free. Quickly create videos (cut, add music, filters, effects) and easily save and share.
FilmoraGo (iOS and Android) for free. Offers a nice set of templates and filters. Well rated on Google Play – not so much on the AppStore.
Corel Pinnacle Studio Pro (iOS) $17.99 Available, but not well rated.
Magix Movie Edit Touch (Windows) Free. Cut, arrange, add music and output your clips directly on your Windows device.
Adobe Premiere Clip (iOS and Android) for free. This is the mobile version of the best video editing software. And while it's available on both platforms, it hasn't been well-reviewed on iOS — it's likely to be skipped on Apple devices. But if you have an Android phone or tablet, this is a great option for you. Projects can be easily opened in the desktop version (Adobe Premiere Pro CC) to continue editing.
Also Read: The Best Laptops for Video Editing Reviewed
Hi, I'm Kim, a mom and a stop-motion enthusiast with a background in media creation and web development. I've got a huge passion for drawing and animation, and now I'm diving headfirst into the stop-motion world. With my blog, I'm sharing my learnings with you guys.